Tohatchi girls repeat as Laguna-Acoma tournament champions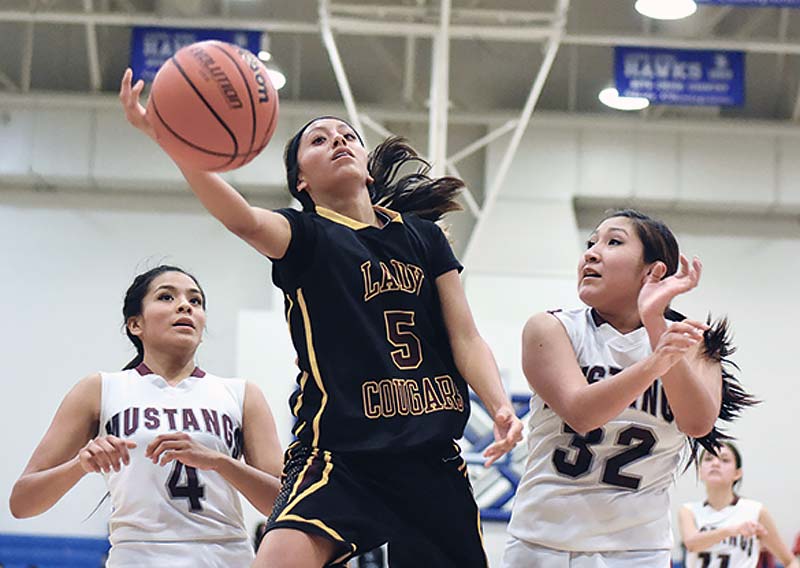 WINDOW ROCK
After receiving a close call in last Friday's semifinal game, Tohatchi girls basketball coach Tanisha Bitsui got a better effort from her veteran squad in the championship game of the Laguna-Acoma Invite.
In Saturday's finale, the Cougars built a 39-22 halftime lead before coasting to an 85-60 win over Class 2A Ramah to repeat as tournament champions.
"We played much better," Bitsui said. "They did a good job defensively. They put a lot of ball pressure on Ramah and we got a lot of points of turnovers."
In addition, Bitsui said they got balanced contributions from everyone with tournament MVP Kalian Mitchell leading the way with 22 points. All-tournament selections Cheyenne Begay and Kywha Johns added 20 and 19, respectively. The Cougars also had Crystal Haley make the all-tournament team as she finished with seven.
"That was really huge," she said. "I think that was a big reason why we won."
As a team, Tohatchi finished the game with 12 treys with Mitchell and Begay knocking down three each. Johns and Brieanna Denetso added two apiece.
Ramah, meanwhile, made eight treys with Fort Lewis signee Jordyn Lewis yielding half of them. Lewis finished the match with a game-best 26 points.
"We just tried to limit her touches," Bitsui said of Lewis. "We tried to keep her contained. I thought the girls that were defending her did a good job of doing what we asked of them."
---