Second chance for new Miss Northern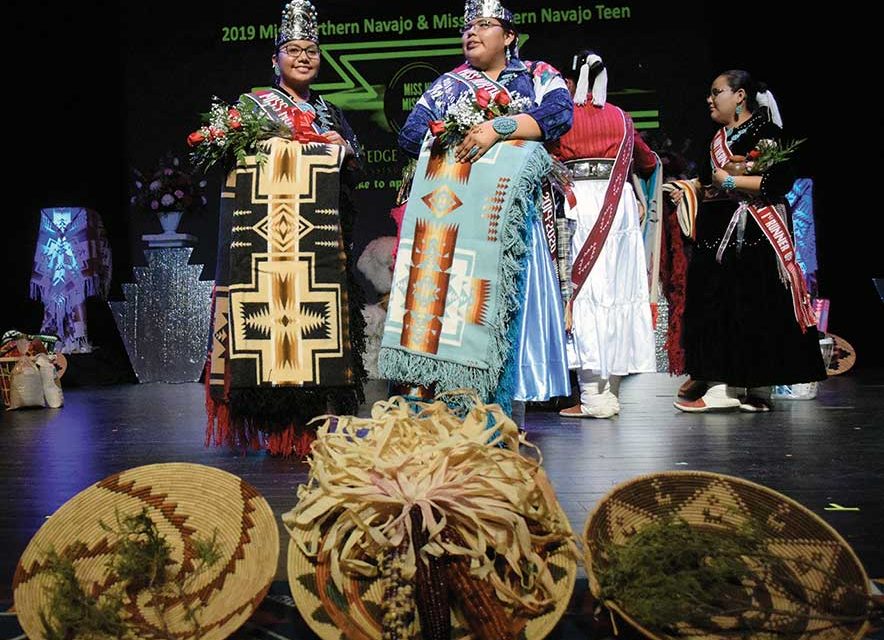 SHIPROCK
Tyuilera Toney gets a second chance.
The new Miss Northern Navajo was disqualified from the pageant last year for reasons she says she wasn't told, although she admitted, "I had issues."
Now the 17-year-old from Waterflow, New Mexico, says she's ready to put all that behind her.
"I'm feeling so many emotions right now," said a tearful Toney after being crowned at the Phil Thomas Performing Arts Center Friday night. "I'm going to close that chapter in my life. I'm going to do my best to represent the people of Northern Agency."
Toney said her platform will be the physical and emotional effects of cyberbullying.
Toney showcased her sewing for her contemporary talent and demonstrated wool-dyeing for her traditional talent.
Toney is Tl'aldazhi born for Bit'ahnii. Her cheis are Oozei Táchíinii and her nalis are Kin Yaa'áanii.
She had some tough competition from the only other contestant, Tewakeedah Martin of the singing duo The Martin Sisters, who performed an Adele song for her contemporary talent and a herding song for her traditional talent. Martin becomes first runner up for the position.
Martin, who is from Montezuma Creek, Utah, is Nanesht'ezhi Tábaahá born for Naalani. Her cheis are To Dich'íinii and her nalis are Naalani (Dakota Sioux).
There was more competition for the Miss Northern Teen competition, which was won by Haskellette Billy, 17, of Farmington, who is Bit'ahni born for Tsé Nahabilnii. Her cheis are Hoghan Lani and her nalis are Bit'ahnii.
"I'm very blessed," said Billy after the coronation. "It's a big blessing."
Her platform will be self-awareness.
All five contestants in the Miss Teen contest received gifts and titles.
First runner-up was Damaris Yazzie, 15, of T'iis Nasbas, Arizona; second runner-up was Nikeisha Kee of Fruitland, New Mexico; third runner-up was Cassie Peshlakai Frank of Kirtland, New Mexico and honorable mention was Dominique Henderson of Littlewater, New Mexico.
Lynelle Washburn was in charge of this year's pageant, which was attended by President Jonathan Nez and his wife Phephelia. Zachariah George and Ariana Young were co-emcees of the coronation.
---