Frappes soon: WR Starbucks set to open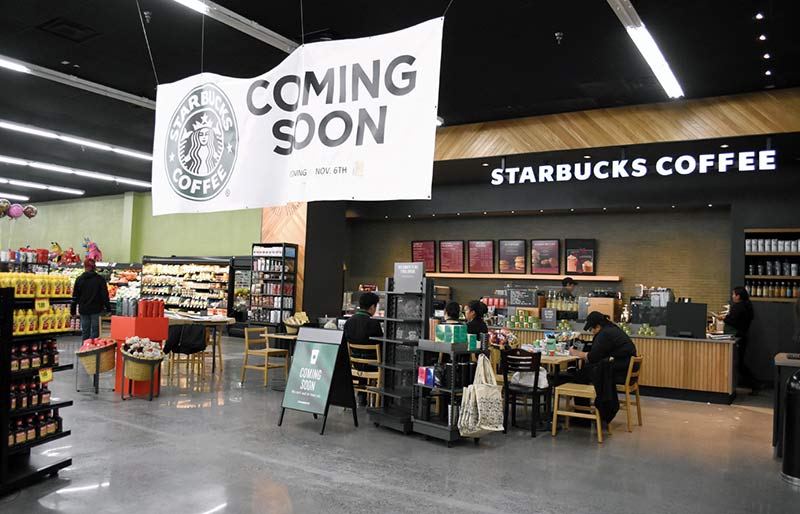 WINDOW ROCK
The wait is over: The first Starbucks on the Navajo Nation will open on Monday inside the Window Rock Bashas'.
Darnesha Slinky, Brandon Nez and Cynthia Brown were sitting around a table studying the lattes, frappuccinos, espressos, ice teas and everything that Starbucks has to offer before their premier as the stores first batch of baristas.
"I think this is a big thing," said Brown, whose favorite Starbucks drink is the caramel apple spice. "I think this will be great."
Ashlea Young, Albuquerque Starbucks manager, has taken the reins to train about 15-20 young baristas for the Window Rock Bashas'. She said there are about 7,000 different drink combinations and this is the difficult part of the job.
"This is a positive, happy team and they're catching on very fast," said Young. "They would say this is the most difficult part of the job, to learn all the recipes."
Nez and Slinky are both from the area and are frequent shoppers at the local supermarket so when they saw Starbucks was planned they were excited to be part of the team.
"The training has been good," said Nez, whose favorite Starbucks drink is the cinnamon dolce latte. "There's a lot of memorizing the drinks."
Johnny Basha, senior vice president of special projects for Bashas', said the Starbucks is licensed to them, meaning they own it and it's part of the store.
"We wanted a store in Window Rock," said Basha to the Times. "The capital of the Navajo Nation!"
The Window Rock Starbucks opens Monday. There will be a grand opening celebration for Window Rock's Bashas' renovated supermarket next Wednesday at 9 a.m.
---