Community celebrates opening of 'Catherine A. Miller Elementary'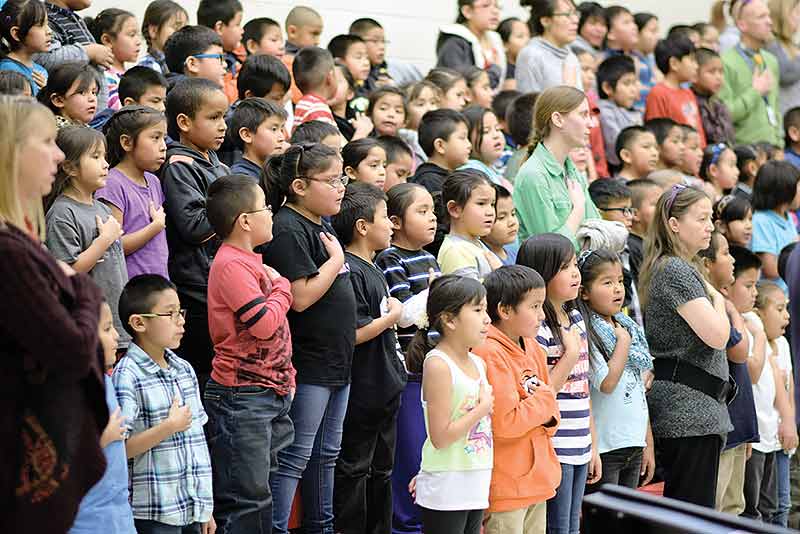 CHURCH ROCK, N.M.
The massive red sandstone formations surrounding the new Catherine A. Miller Elementary School evoke the beauty of the southwest.
On Tuesday morning, young children from pre-kindergarten through fifth grade began their first day of school in the brand new 52,000 square foot facility, located across the road from Red Rock State Park in Church Rock, N.M.
Gallup-McKinley County Schools Superintendent Frank Chiapetti proudly proclaimed, "The school has the best view in the entire nation. It's a modern facility for kids that deserve it."
School officials, family and friends gathered for the school's grand opening, which began with a Navajo Blessing Way prayer with traditional practitioner Johnny Henry.
Henry sang several songs for the children, faculty and building. His songs detailed the rewarding process of using Mother Earth to construct the facility.
After the songs were completed, Henry remarked, "Now it's (the building) here."
Following his prayer, he requested for everyone in attendance to think about the kids and have positive thoughts.
[php sippet=3]