Record number of Chinle students make honor band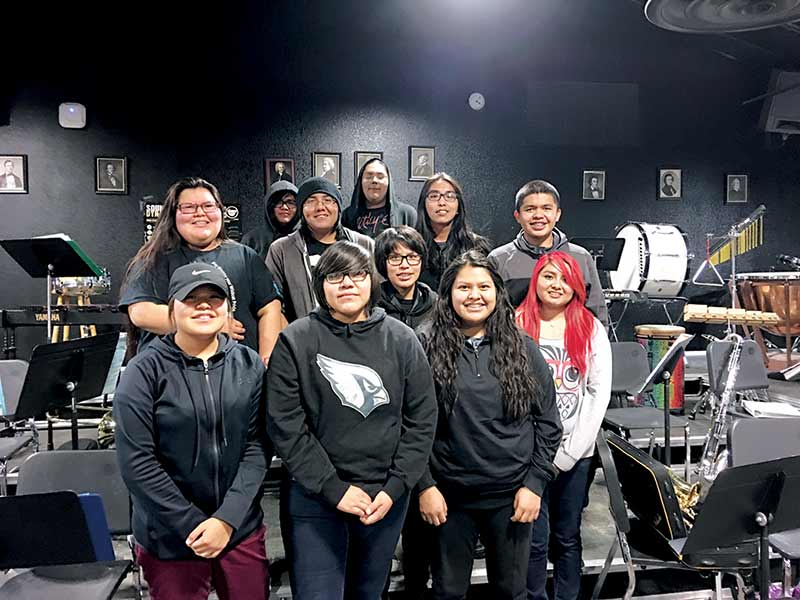 CHINLE
A record of 12 music students from Chinle High School passed the auditions for Arizona Northeast Regional Honor Band last weekend, making them eligible to train with the region's best young musicians for a concert in Snowflake, on Feb. 18.
The students will also be eligible to audition for the Arizona State Honor Band.
Deandra Bahe, Cailynn Benally, Hannah Begay, Frances Talashoma, Tasheana Tom, Colin Claw, Brenton Nez, Jonathon Brown, Bryson Kayonnie, Lindsey Dineyazhe, Tyché Lee, and Tennyson Begay all qualified for the band.
Two other Chinle High students, Myles Perry and Shosheena Chee, are alternates, meaning they will fill in if another student in their respective sections can't make it to the concert.
Chinle High School music teacher Eric Swanson said he knew he would get some kids into honor band this year, but he was surprised how many made it – the majority of the 19 who auditioned.
---