'Why not go big?'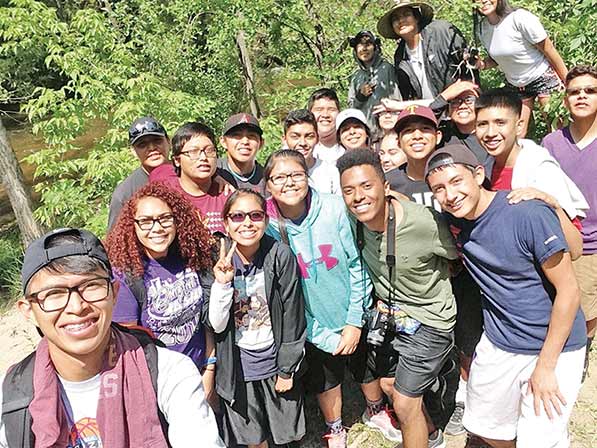 Program encourages students to expand their dreams
WINDOW ROCK
As Mariah Largo left her freshman year at Shiprock High School she wasn't planning to attend a four-year university.
"In the beginning I thought, 'Well, I should just go to a small college when I graduate,'" Largo said, "like a really small community college."
Then she stepped onto the University of Colorado at Boulder campus in the summer of 2015 as part of a program called Upward Bound.
"When I got there it was big and the landscape was amazing," Largo said. "I thought, 'Why not go big?'"
Upward Bound is a summer college prep program that serves over 100 Native American high school students each year.
It was during her first summer that Largo realized her potential as a student.
"That's when I realized I shouldn't be dreaming small. I should dream big," Largo said.
Once accepted, students stay in the program for three years. Every summer from freshman to senior year, students spend six weeks on the CU-Boulder campus.
The purpose is to prepare Native American students for academic success by supporting them academically and supplementing their education, according to its website.
Native Americans account for only 0.6 percent of all bachelor's degrees received in the nation, according to a study by the National Center for Education Statistics.
The CU Upward Bound program is working to increase that statistic by helping students prepare for and successfully transition to a college or university.
"We call it, on our end, a controlled culture shock," Tanaya Winder, the director of the CUUB program, said. "To experience what it's like to be at a predominately white institution; to be in a place like Boulder that is extremely affluent and different socio-economically."
This program "really helps them to draw into the wells of their own strength and power to realize they can do this," Winder said.
---