Reporter's Notebook: Why blowing the whistle doesn't pay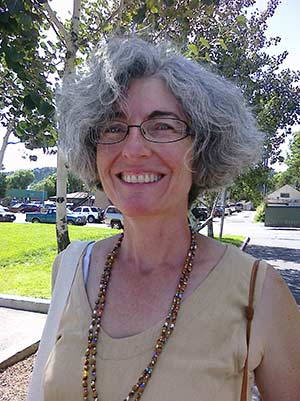 CHINLE
It is no exaggeration to say that newspapers cannot operate without whistleblowers.
Without people embedded in corrupt institutions passing us papers or speaking out about injustices, the great stories of the last century — from Watergate to the clergy sex abuse scandal — could not have been written.
Especially on the reservation, where jobs are few and far between, it takes great courage to come forward with information about your employer that will probably get you fired.
But what most whistleblowers may not realize is that they are not only risking their present jobs. They are risking their careers.
Once you blow the whistle, you are anathema to employers. It will take years to get your job back, and you will quite probably have to change careers.
This seems even more true on the reservation, where those exposed for corruption simply resurface one school district or department over, while those who exposed them can go years without working — and can end up devastated by legal fees even if they're clearly in the right.
I'm thinking of the last three big corruption cases I've covered.
In 2007, two employees of Tuba City Unified School District came to me with an inch-and-a-half-thick file of papers proving the superintendent at the time, Eugene Thomas, was running the district into the ground with extravagant spending, including borrowing school credit to buy a large-screen TV for himself.
After a long, ugly battle, Thomas was run out of the district. By that time, the two employees, Rosanda Suetopka-Thayer and Ron Begay, had been fired on trumped-up charges. (I, on the other hand, not only kept my job but won an award for the story.)
Thomas sued us all for libel, a suit that is still winding its way through the court system eight years later even though Thomas has, according to his attorney, moved to Belize to write a novel and did not bother to show up at the last hearing.
I haven't paid a dime for legal fees; fortunately, the Times stands by its reporters and has our back. The school district's attorney is defending Begay now, but my recollection is he had to pay his own legal fees for the first few years. Suetopka-Thayer has had to put forward her own defense.
Begay eventually found a job in Gallup. Suetopka-Thayer applied with the new administration at Tuba City and wasn't hired. She was out of work, other than free-lancing, for about four years until the administration turned over again and the new superintendent hired her.
In 2013, four employees of Sage Memorial Hospital came forward with concerns that the hospital's CEO was skimming millions by establishing a staffing company that then contracted with the federally funded hospital for employees that were previously hired directly, charging a sort of finder's fee.
They provided evidence that the board of directors, whom they claimed CEO Ahmad Razaghi was bribing with lavish "training" trips, had paid Razaghi a bonus three times his annual salary.
The employees had already lost their jobs when they came to me — for asking too many questions, they said.
I've lost track of them; perhaps by virtue of being medical professionals, they have landed on their feet somewhere off the reservation. They have, however, had to assume what must by now be tens of thousands of dollars in legal fees after Razaghi sued them for libel. Although they were trying to save the federal government millions of dollars (it didn't work; so far the courts have sided with Razaghi), the government has repeatedly refused to take responsibility for their defense. The case is still in the courts.
The Times was dropped from the suit early on, and again, I had the protection of the Times' attorney. I scooped up another award, with a large side dish of survivor guilt.
Most recently, last year a group of faculty members came to me with complaints of favoritism and harassment at Diné College. They had some documentation, but I told them I couldn't write the story unless at least one person agreed to go on the record.
The faculty pushed former Diné College vice president and faculty member Ky Travis to the forefront, as she had already been fired for standing up to the president. Travis spoke on the record both to the media and an outside investigator, and it's probable her testimony was pivotal in taking down a corrupt administration and two regents who had served years past the expiration of their terms.
The college president resigned after accepting an undisclosed settlement (read: taxpayers' money) even though her term was up and the board of regents could easily have just chosen not to renew her contract.
The faculty members who had stayed behind the screen of anonymity all got promoted and several are now serving in the new administration. It's quite possible one will end up as president.
Travis, who had dropped her wrongful termination case with the Office of Navajo Labor Relations as a gesture of good faith, thinking she would be reinstated after the dust settled, is still out of work. She has received informal offers, via text and email, of either a job in the English Department or a $100,000 settlement — but not what she has stated several times she really wants, which is reinstatement at the position she was fired from in the Psychology Department.
Since at this point she has been out of work for two years and needs the money, she recently accepted the $100,000, but the college seems to have forgotten it offered it to her.
Meanwhile, she has applied twice for her former position and not been even been granted an interview. It has been open for two years.
None of the faculty she fought for has stood up for her. Neither the interim president nor the interim human resources director is returning her phone calls. The new board of regents, arguably in their chairs entirely because of Travis, has forgotten she exists and passes the buck to HR. She needs surgery but has neither health insurance nor the cash she was promised, and without the surgery, she may lose her eyesight and be virtually unemployable in a college setting. This is a person with multiple advanced degrees, including a J.D., who consistently got excellent evaluations from her students.
Why are whistleblowers treated so poorly? My theory is that everybody has skeletons in the closet, and they are not going to risk being exposed by hiring someone who has a proven track record of exposing them. When your second-grade teacher said, "Nobody likes a tattle-tale," that was true. In some countries, whistleblowers pay with their lives instead of their jobs, and the journalists who listen to them don't get awards, they get disappeared.
On the other hand, there is no way to curb corruption unless someone on the inside, who has the first-hand knowledge and the documents to prove it, speaks up. Since a whistleblower named Jesus walked the earth (and look what happened to him), whistleblowers are an extremely valuable part of any system. If you look at any major reform movement in any country, someone started it by pointing out the problems with the status quo.
I asked Travis if she regrets sticking her neck out to expose the corruption at Diné College. She said that, even knowing what she knows now, she would do it again.
"When I see something wrong, I can't not do it," is how she put it.
That kind of bravery belongs to a tiny minority of humans. In my experience, it's a fraction of a percent. They deserve to be encouraged and protected, not cast aside after the changes they fought for are made.
---