Challenging schedule helps Lady Patriots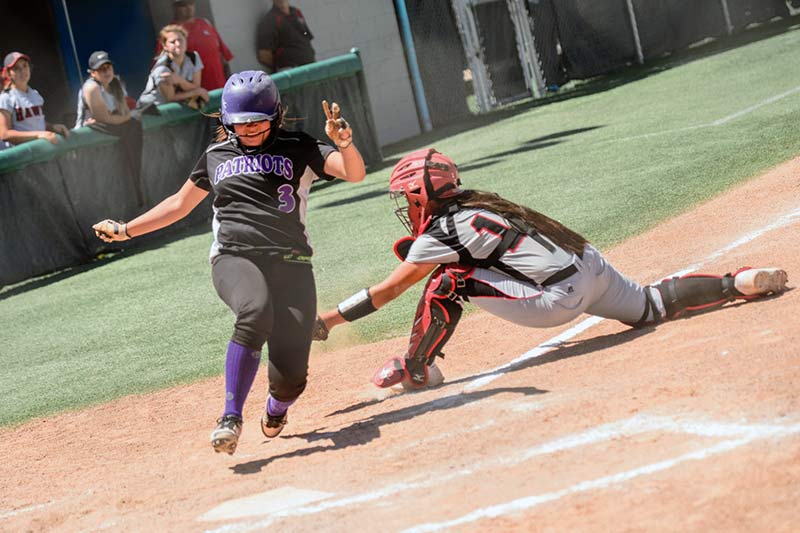 RIO RANCHO, N.M.
With the schedule they had, the Miyamura softball team liked their chances.
The Lady Patriots played in three tough tournaments to prepare for the rigors of the New Mexico Class 5A state softball tournament.
Miyamura placed fifth earlier this year in the Rio Rancho tournament that featured 36 teams. The Patriots also played in the Southern New Mexico Invite and they finished third at the Aztec Invite. In addition, the Patriots played five Class 6A schools, including five that made the state playoffs.
"That is a lot to say," Miyamura coach Santiago Montano said. "The teams that we battled are still here. I think it helps because they got to see the fire before they could put it out."
Montano said the experience gained from playing those teams helped the Patriots to a 2-2 record at the state tournament. The Patriots opened the state playoffs with a, 11-0 shutout win over Los Alamos. In the next round, they took care of No. 3 Roswell with a 6-2 win.
Miyamura then took eventual state champs Las Cruces Centennial down to the wire in a thrilling 11-inning game with Miyamura ace Monique Ashley striking out 18 batters.
The Centennial Lady Hawks eked out the win with a 3-2 victory on an RBI single from sophomore Janai Gutierrez that scored Gabrielle Favela that ending a two hour-plus marathon.
Earlier that day, Ashley struck out 17 Roswell batters in a no-hit game. For the day she finished with 33 strike outs in 18 innings of work.
With the loss, the Patriots were paired up with Artesia, a team the beat two times during the regular season. But in the third try the Lady Bulldogs eliminated the Patriots by an 8-3 count with Katlynn Silva being tagged with the loss.
---