ERA Board member: Season standings heating up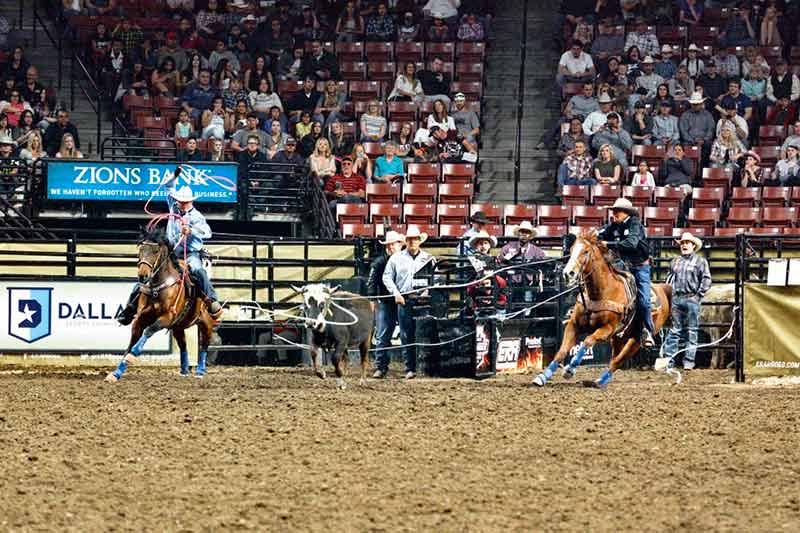 WINDOW ROCK
The standings are starting to heat up for the Elite Rodeo Athletes.
That's according to Bobby Mote, an ERA board member. Mote, who has competed professional since 1996, is also an ERA board member.
"There are some people who thought some athletes were long shots but the points are starting to add up," Mote said.
For the athletes that weren't doing great at the start of the 2016 season, Mote said they will have something to prove at this weekend's ERA Tour Stop at Tingley Coliseum in Albuquerque on Friday and Saturday with both performances starting at 7:30 p.m.
The two-day event is scheduled to pay out more than $100,000 each night in the following events: bull riding, bareback, saddle bronc, steer wrestling, barrel racing, tie-down roping and team roping.
Tickets for this event start at $20 and they can be purchased at Ticketmaster.com or via phone at 800-745-3000.
For the fans who don't know about the ERA, Mote said the newly formed association is geared at showcasing the top cowboys and cowgirls in one setting. He said each stop is extremely competitive, which allows the fans to watch the sport of rodeo in an exciting and innovative way.
"We have great stock and great competition," Mote said. "This stop in Albuquerque is going to be our best one yet."
The ERA had three scheduled stops in Redmond, Ore., Nampa, Idaho and Salt Lake City, Utah earlier this year. The ERA has enlisted 87 of the world's top cowboys and cowgirls who are competing for a share of $4.6 million in total prize money. The season will end at the ERA World Championships in Dallas, Texas at the American Airlines Center on Nov. 9-13.
Professional team roper Clay Tryan is hoping that he and his partner Jade Corkill can catch event leaders Derrick Begay and Clay O'Brien Cooper, the seven-time world champion this weekend.
"Every stop is important and I know Derrick and Clay have been dominating us," Tryan said. "We're in second place so we need to do great this weekend."
---