Family, police seek help to locate missing woman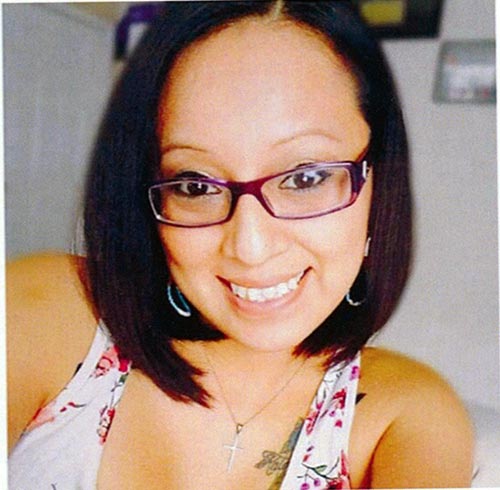 WINDOW ROCK
Navajo Nation Police are asking for the public's help in locating an Oak Springs, Arizona, woman who has been missing since July 5.
Katczinzki Ariel Begay, 26, was last seen by her family as she was leaving the family residence in Oak Springs on July 3 with her boyfriend, Lyle.
They have made contact with friends and relatives who saw her in Allentown attempting to get to Lupton on July 4 but the last telephone conversation with her occurred on July 5 when she was in Lupton.
Family members said that beginning on July 8 when they reported her missing, they have been searching in the Gallup area for her without success.
She was last seen wearing light blue jeans and a gray sweater. She was also carrying a black purse with a gold strap.
She was described as being Native American with black hair and brown eyes. She is about 5'3" and weights 94 pounds.
Anyone with any information about her whereabouts is urged to contact the Navajo Police at 928-871-6116 or her sister, Valya, at 505-879-7042.
---