Gallup Rotary Club hands out 100 food baskets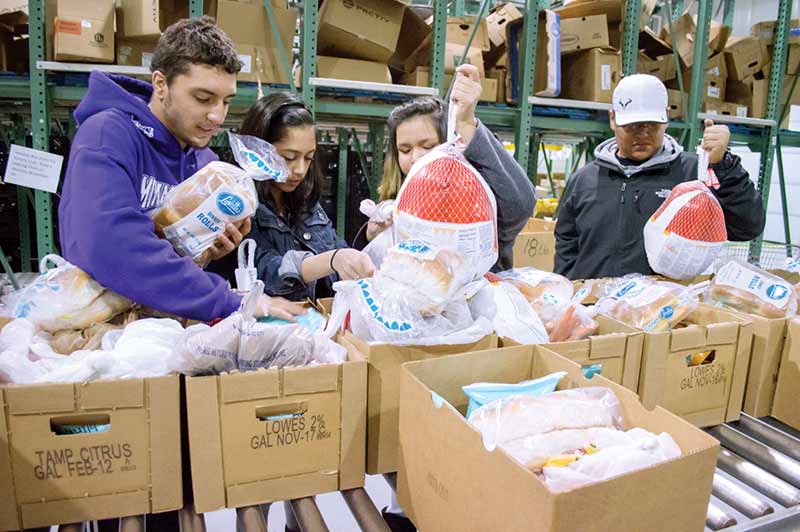 By Terry Bowman
Special to the Times
GALLUP
Tom K. Johnson Jr. and Laura Patterson of Gamerco, N.M., will have a turkey dinner this Thanksgiving thanks to the Gallup Rotary Club's annual "Baskets of Brotherhood" food donation.
"We're just so happy," said Johnson after going through his box of donations, pulling out carrots, bread rolls, a box of stuffing, jello and a frozen turkey that he quickly put into his freezer.
"We're going to cook at my mother's house in Tolakai," said Johnson.
Johnson and Patterson received one of 100 baskets donated by the Gallup Rotary Club.
Monday evening at the Community Pantry, members of the club stacked donated and purchased food items that make up the food baskets.
Some 30 members worked to make sure that the needy 100 families in Gallup and the surrounding areas received the food baskets that included a basic Thanksgiving meal.
According to Timaris Montano, president of the club, the organization is made up of 40 members who volunteer to host events and campaigns that benefit the Gallup community.
The boxes of donations will be given to individuals who are in need, including people in the Battered Family Services, Pine Tail for Head Start and Big Brothers, Big Sisters.