Good deeds for those in need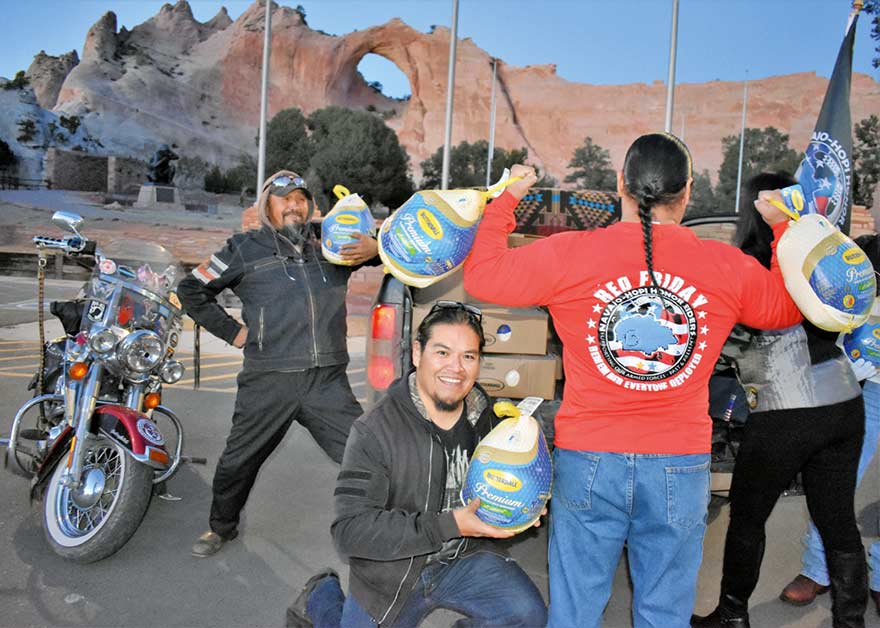 Motorcyclists deliver a Thanksgiving meal on two wheels
WINDOW ROCK
A group of volunteer motorcycle riders and drivers came together at Veterans Memorial Park Tuesday to pick up, load, and deliver complimentary turkeys into the field by special delivery.
"It's just something we like to do to help out our communities," said Bobby Martin, president of the Navajo-Hopi Honor Riders, which organizes the distribution of free turkeys ("Tuzhî Run") for Thanksgiving and pot roasts for Christmas to veterans, elderly and "those in need" every year. "It really puts a smile on peoples' faces when people get something that they didn't have to ask for and didn't have to pay for."
"This will definitely help me and my family," said Lorie Sekayumptewa, from Fort Defiance, who came with her nieces to pick up her turkey donation. With several family members depending on her, Sekayumptewa, who just went through two surgeries, was worried and struggling to figure out how she's going to make it through the holidays.
---