Kayenta area feeling mine closure impacts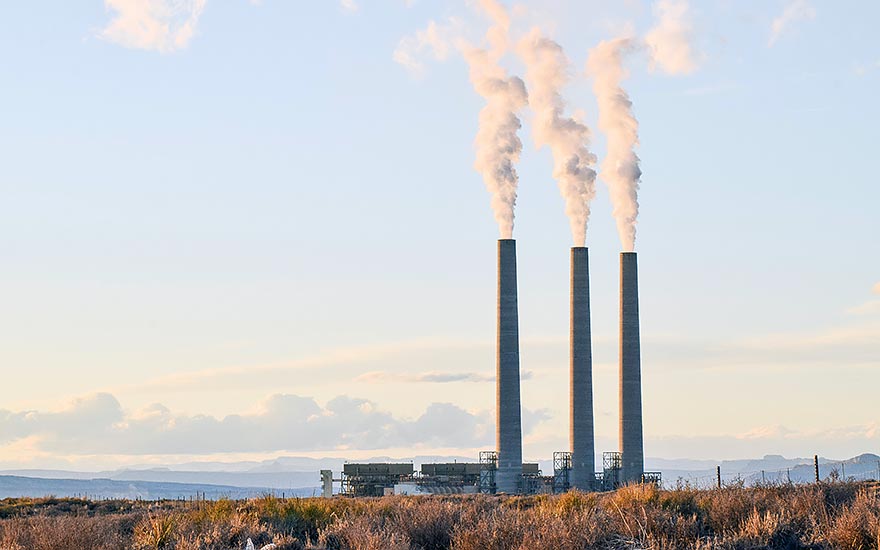 WINDOW ROCK
As the Kayenta Mine prepares to stop mining at the end of the month, the effects are starting to ripple throughout surrounding communities.
Although the layoffs aren't scheduled to start until Aug. 12, a lot of the younger miners have already left to find employment elsewhere, according to Micoline White, office specialist for Chilchinbeto Chapter, where 20 to 30 of the chapter's 462 people work for the mine.
"The older people retired and are staying, because they have family here," she said. But the younger people have children, who represent a lot of jobs in an area where one of the main employers is the school district. Kayenta Unified School District Superintendent Lemual Attson stepped into the job this year to find enrollment for 2019-20 down by nearly 300 students. So far no layoffs are planned, "but I have a directive to look very carefully at any new hires," he said.
Besides the well-publicized financial impacts to the Navajo Nation as the coal royalties slip away, Navajos in the area may lose some services at the county level unless Navajo County residents pass a proposition replacing the $2.5 million in sales and property taxes the county stands to lose with the closure of the mine and the Cholla Power Plant.
Navajo County Assistant Manager Brian Layton said coal sales from the Kayenta Mine represented about 20 percent of the county's sales tax revenue, about $1.6 million, and property tax paid by the Cholla coal-fired plant, which is also scheduled to close soon, added another $900,000.
"For a long time now, the residents of Navajo County have benefited from the coal industry," Layton said. "That's all about to go away."
To replace the revenue, county residents will have a chance to vote for Proposition 421 on Aug. 27, which would establish a jail district with a one-third-cent sales tax on all items except groceries, gasoline and prescription drugs. The tax will not be in effect on the Navajo Nation.
---