The ninth man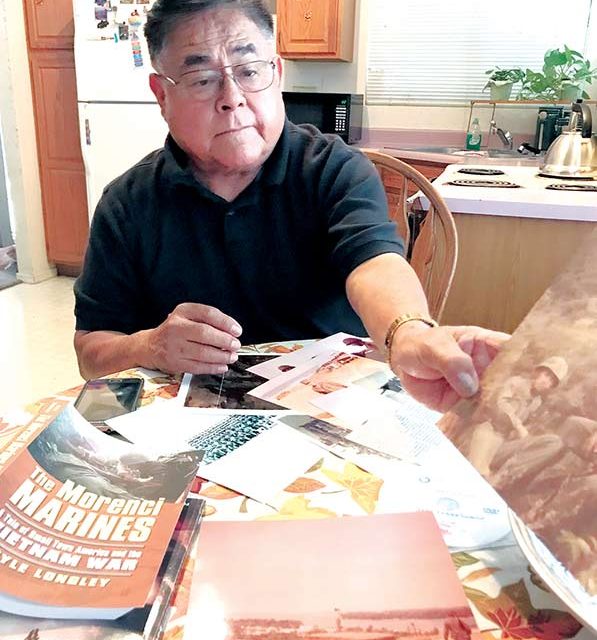 Last survivor of the 'Morenci Nine' reflects on Vietnam
GLENDALE, Ariz.
You can tell Joe Sorrelman is a little weary of telling this tale.
Over the last 50 years, he's told it to newspapers, magazines and TV reporters. The story has inspired two books, a documentary, even a George Strait song. Nonetheless, he dutifully spreads the carefully curated memorabilia across his kitchen table for the umpteenth time: the yellowed photographs, the laminated newspaper pages, the CDs, the letters. Sorrelman, 69, To' Aheedliinii born for 'Ashiihi, accepts the responsibility fate has cast him. He is historian by default, the last heir to a tragic legacy – the ninth of the Morenci Nine.
In 1966, nine boys from the small mining town of Morenci, Arizona, enlisted in the Vietnam War. Three came home. "A Mexican, an Anglo and an Indian," muses Sorrelman in his airy Glendale kitchen as his wife and daughter sneak out to avoid interrupting the interview. "That pretty much represents our town." The other two survivors, Mike Cranford and Leroy Cisneros, have since passed away, leaving Sorrelman (and a bevy of reporters) to keep the memory alive. And live on it has.
"I think there are two things in play that make the story so compelling," said historian Kyle Longley, author of "The Morenci Marines: A Tale of Small Town America and the Vietnam War."
"First was the condensed nature of the deaths. Nationwide, the death rate (for American military) was eight percent. In Morenci it was 66 percent. "Then there was the unique nature of Morenci itself," he said. "It was more of an industrial camp than a town. Everybody knew each other."
---