Indigenous Peoples' Day a signature away from becoming law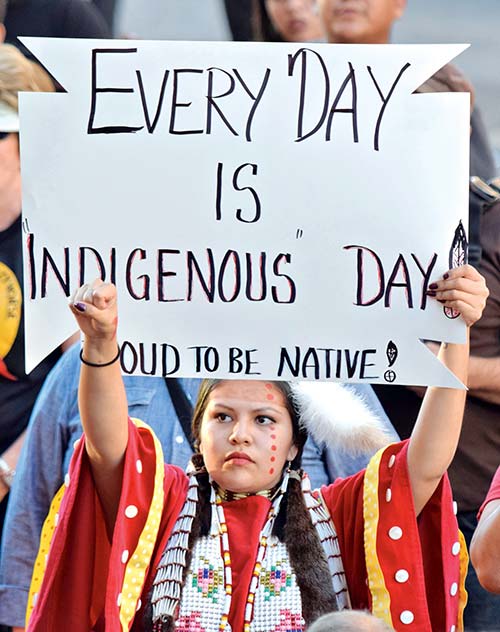 WINDOW ROCK
A bill to rename Columbus Day as Indigenous People's Day is a signature away from becoming law.
Rep. Derrick Lente, D-Sandia, a sponsor of the bill, expressed his thoughts as the bill was sent to Gov. Michelle Lujan Grisham.
"The more phone calls, emails, and signs of support she receives will undoubtedly signify and support her ultimate decision to sign this historical piece of legislation into law," Lente said.
Native Americans have viewed Christopher Columbus not as a discoverer but as a violent oppressor who slaughtered and enslaved Natives.
The movement toward Indigenous Peoples' Day began in 1989 in South Dakota. Since then the move to change the officially recognized U.S. federal holiday have been ongoing.
"This day is an act of restorative justice for our Indigenous communities, and it is a time to reflect on our understanding of our country's history, both the good and the bad," Lente said.
"New Mexico's nations, tribes and pueblos are what truly make us the Land of Enchantment," he said, "and I look forward to the governor signing this important bill so we can properly honor our indigenous communities."
Sen. Benny Shendo Jr., D-Jemez, said the passage of the bill acknowledges the first peoples of the state and their contributions, resiliency and perseverance.
Lente said to call the governor's office at 505-476-2200, or email her by visiting www.governor.state.nm.us, to show your support of the holiday name change.
---