Rep-elect Haaland: Clean energy is possible without losing jobs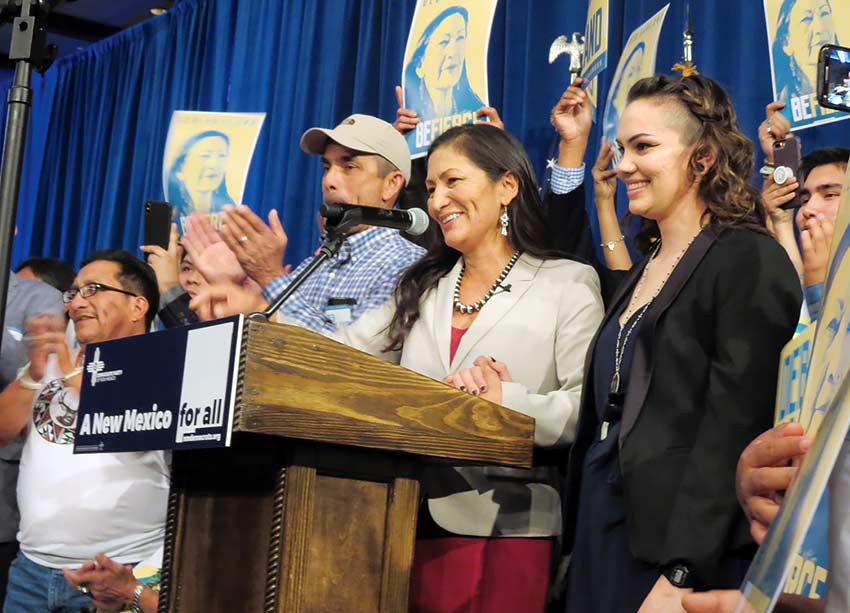 GALLUP
To the elation of her supporters, progressive Democrat Debra Haaland became one of the first three Native American women ever elected to Congress Tuesday.
Haaland won New Mexico's 1st Congressional District in Tuesday's groundbreaking election as Sharice Davids, Ho-Chunk, toppled GOP Rep. Kevin Yoder in Kansas.
While it's not widely reported, Yvette Herrell, the Republican candidate who won New Mexico's Second District, is an enrolled member of the Cherokee tribe.
A member of Laguna Pueblo, Haaland was preceded in the House seat by Michelle Lujan Grisham, who was elected governor of New Mexico Tuesday.
An outspoken advocate for equality, human rights and clean energy, Haaland will represent a diverse population that stretches across Albuquerque, several counties, To'hajiilee Chapter, and Sandia, Isleta and Laguna pueblos.
---