Dzil Yizhiin leans toward Nez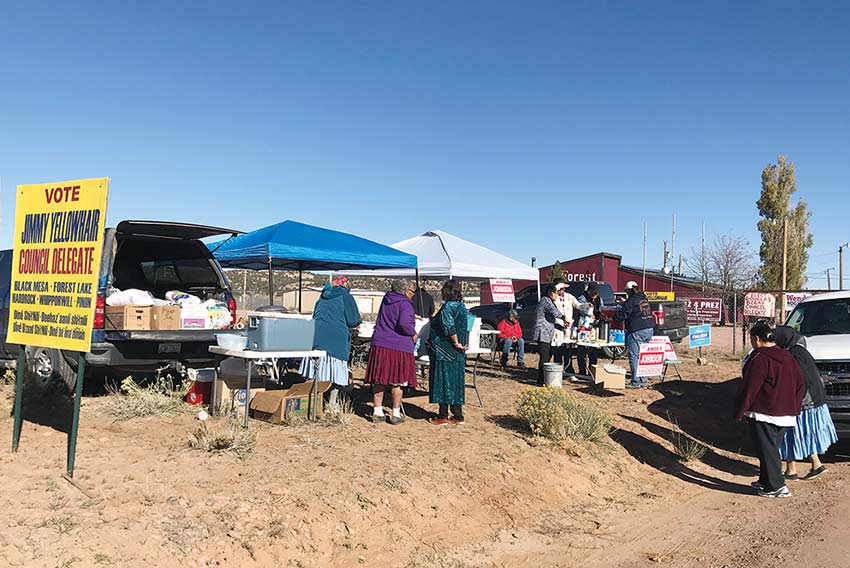 FOREST LAKE and BLACK MESA, Ariz.
Chinle voters were solidly behind their native son, Joe Shirley Jr., Tuesday morning, but it seemed that the farther you got from Central Agency's largest community, the more support for Shirley waned.
In the isolated hamlets of Forest Lake and Black Mesa, where many of the election's biggest issues converged — Navajo Generating Station and Peabody, Navajo Partitioned Land grazing permits, relocation, lack of infrastructure — the mostly middle-aged and elderly crowd interviewed between bites of mutton stew was leaning decidedly toward Jonathan Nez.
"We had the experience of Mr. Shirley already," said Irene Begaye, 54, wryly. "He would promise us to be a guest speaker and not show up."
Begaye said she also didn't like the disregard Shirley showed toward his vice president, Frank Dayish, late in his first administration.
"I don't want that to happen again," she said.
---