Veterans up in arms over veto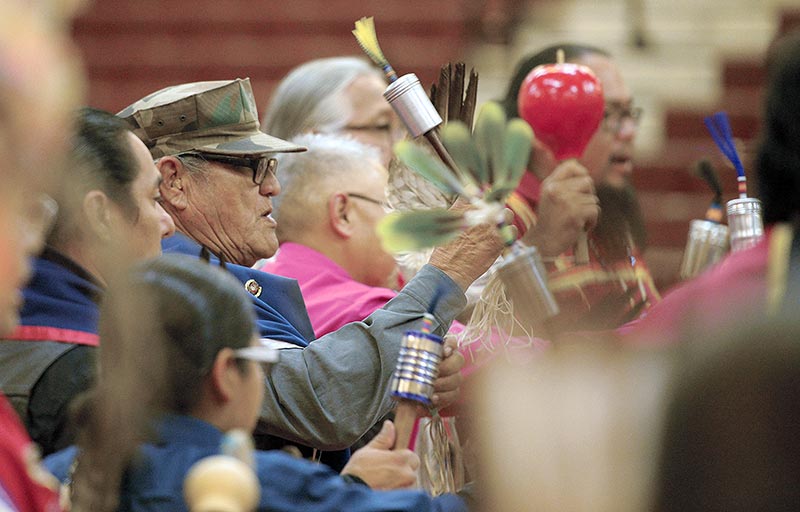 WINDOW ROCK
Navajo Nation President Russell Begaye put a damper on Veterans Day when he vetoed the Veterans' Trust Fund Income Act bill.
Begaye's reason for vetoing, he stated, was because the language is unclear and can be interpreted to defund the housing program for veterans. "With any legislation that affects our veterans, we have to be very mindful of the consequences," said Begaye. "The amendment to this legislation does not invest back into the principal of the Veterans' Trust Fund which will ultimately cause the fund not to grow."
But Samuel Joe, Klagetoh Veterans Organization commander, who served as a Navy Seabee in Vietnam, doesn't believe this excuse. He said this money would have helped his fellow veterans especially with housing.
"Why the president vetoed this, I'm really surprised," said Joe. "I had my veterans' meeting this past weekend and I was encouraging them that the president is going to hopefully sign off of this and we'll have more money for the veterans."
According to the bill, which received unanimous support from the Navajo Nation Council during the fall session, the trust fund principal would consist of all supplemental appropriations and the trust fund income would consist of all earnings such as interest, dividends, other related earnings, as well as annual set-asides by the Council. The principal and interest are two separate resources, and funding is derived from the interest that is generated each year, not the principal that continues to grow each year, explained the bill's co-sponsor, Seth Damon.
---