Yéégo Chris!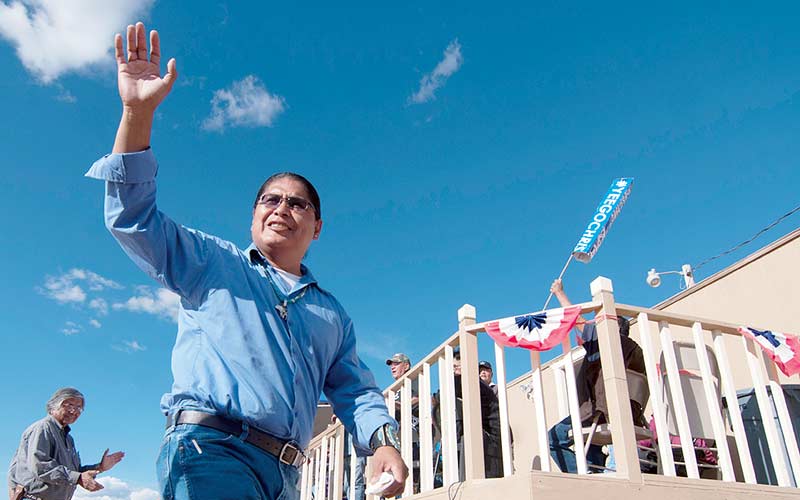 Deschene named Times' person of the year
PAGE, Ariz.
The title is bestowed to those who have most influenced the news and the Navajo people in the past year. They risked and endured, sacrificed and rescued.
The Navajo Times selected Christopher Clark Deschene, former Navajo Nation presidential candidate, as its 2014 Person of the Year.
By simply throwing his hat in the ring to become the Nation's president, he created a movement that allowed Navajos and non-Navajos to look at the Diné language in ways people never have. He forced people to start a dialogue between the traditional and non-traditional, the fluent and non-fluent speakers, and he opened the door for conversations that will be talked about decades from now. His candidacy and ability to speak or not speak Navajo captured media organizations from around the world and country. Although some argued that his ability to speak or not speak Navajo even divided this nation, it also inspired the younger generations to learn.
Crowds during the Western Navajo Fair jammed the streets of Tuba City. Many people waved blue banners. And some craned to see the 43-year-old triple threat and his entourage of bodyguards and supporters. The Navajo Nation presidential candidate had come home to Western Navajo, which was dubbed "Deschene Country" by the Tónaneesdizí Local Government.
---