Gallup softball team advances to Southwest Regional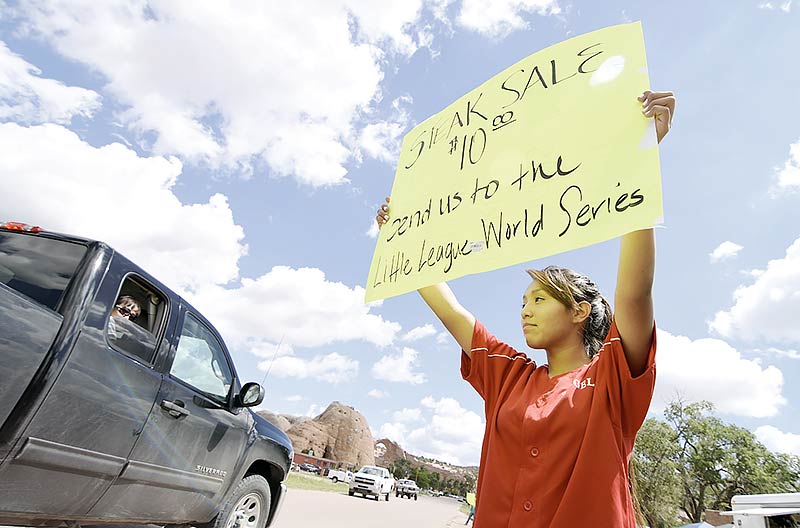 FORT DEFIANCE
After sweeping through District 10 and New Mexico state Big League girl's fast pitch softball tournament, the Gallup Angels advance to the Southwest Regional tournament in Jonesboro, La., June 25-30.
Managed by Beau Reeder, the Angels will represent Diné Nation Little League and state of New Mexico at the regional tournament. Big League division consists of girls, ages 13 to 18.
Reeder said the Angels' camaraderie is the key to success this year.
"The girls are working together as a team," he said. "The girls help each other on the field. Throughout our practice sessions and games, the girls are working hard. We're having a good season. I have confidence in the girls."
During the district tournament, the Angels posted wins over the Fort Defiance Rockies and Grants Pirates.
"The girls played hard and won two games during the district tournament," Reeder said. "We got solid pitching. Our defense did a good job backing up our pitcher. Offensively, we hit the ball well. It was two good wins."
The Angels advanced to the state tournament. The Angels chalked up a victory over Grants for the state tournament title.
"We held our own," Reeder said. "It was a tough win. The girls communicated on the field. The girls had a strong offensive output. The girls made contact at the plate, which put runners on base and allowed us to score runs. Our pitchers did an excellent job of keeping our opponent's off balance."
---