Lady Bengals match 2013's 5th-place finish at Rio Rancho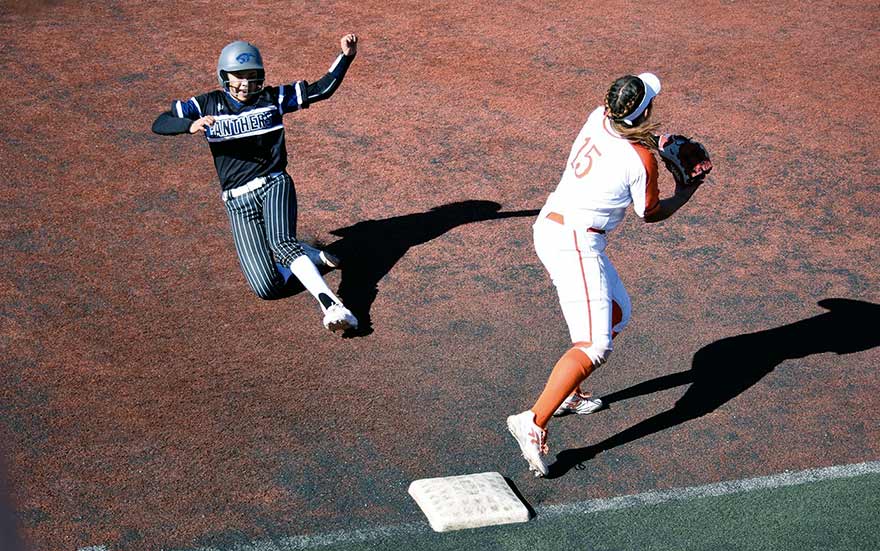 RIO RANCHO, N.M.
In fitting fashion the Gallup softball team matched the fifth-place finish the 2013 squad turned in at the always-competitive Kristin Griego softball tournament.
The Lady Bengals went 4-1 overall at the 30-team tournament hosted by Rio Rancho last weekend.
"We have new assistant coaches on the squad, who are former players and when they played for Gallup they got as high as fifth place here at this tournament," said Bengal coach Ray Spencer, whose team sports a 9-6 overall record. "Our goal coming in was to finish in the top 5."
Two members from the 2013 squad are assisting Ray Spencer this season with Destiny Spencer taking over as the pitching coach while Crystal Pablo serves as the hitting and fielding coach.
"They finished four years of college ball and they want to help out," the Gallup coach said. "It's real exciting and the girls are fully adapted to what they're teaching them. Having that experience and having played at that college level the girls are excited that they are on board.
"It makes my job easier as a head coach," he added. "They just relate to them."
The only blemish in Gallup's quest for a top finish at the Rio Rancho tournament was a 14-4 set back to perennial powerhouse Piedra Vista in the third round in the winner's side of the bracket.
After that loss the Bengals closed out the tournament by edging Farmington by a 9-7 count before claiming the fifth-place trophy with a 9-4 win over Albuquerque.
Their top finish did not surprise Spencer as he returns all but two players from last year's 16-9 squad that reached the state playoffs. The Bengals graduated right fielder Kameryn Jim and they lost catcher Kionna King, who transferred to Rio Rancho High.
"We pretty much have the same squad but I think we're a lot better this year," Spencer said.
---