Lynx advance to first-ever state title game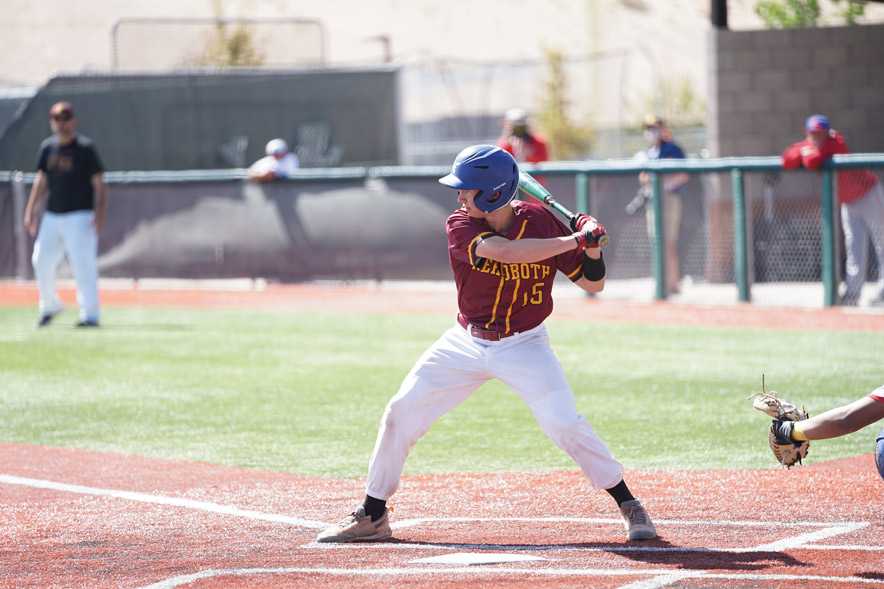 ALBUQUERQUE
The Rehoboth Christian Lynx got over the proverbial hump on Friday at the New Mexico Class 2A state baseball playoffs.
Rehoboth will play in today's state title game for the first time as the emerging program shutout top-seed Santa Rosa by a 7-0 count on Friday at the Jennifer Riordan Spark Kindness Sports Complex in Albuquerque.
The fourth-seed Lynx will play No. 7 Tularosa in today's championship game, scheduled for 1 p.m. at the sports complex. Tularosa defeated sixth-seed Loving 11-8 in its semifinal game.
"We played really well today, and we were relaxed," Rehoboth coach Anthony Sanchez said. "We played calm and very steady. I'm very proud of this group for doing that. We didn't get rattled at all, so it was good.
"That's probably the best game we've played all year as far as staying within ourselves and staying steady," he added.
Senior ace pitcher Antonio Rivas went the distance as he gave up one hit and issued four walks in the shutout win. The right-hander recorded eight strikeouts as the Lynx improved to 19-6 overall.
"Antonio Rivas threw a heck of a ballgame," Sanchez said. "He gave up one base hit that went to centerfield, so (Santa Rosa) was never a threat. I think they had runners on first and second one time, but that was it.
"We held them, and Antonio pitched great, and Raeden (West) caught great for us," he said. "We played great defense, and we had one error."
The Lynx scattered nine hits on the Lions, with Reese Blackmoon and West leading the way with two hits as both batters recorded a double, with Blackmoon scoring a pair of runners.
Rivas went 1-for-4 as the leadoff hitter, bringing in two runs with his single.
"Everybody up and down the line hit the ball well today," Sanchez said. "We had some big hits, and in the sixth inning, we got some base runners on, and we scored four runs.
"We had everyone on the lineup produce today," he added. "The guys came in a did what they needed to do to get us going."
Sanchez said his club will have its hands full with the Tularosa squad.
"Tularosa is a real scrappy team," he said. "They hit the ball really well. They play baseball the right way, and they play hard. It's going to be good. You know, up and down its lineup, they seem to be hitting the ball well."
The Lynx will start West in today's championship game.
"He's one of our best pitchers," Sanchez said. "Him and Antonio Rivas. They're the top two we have, and Raeden will do well. He's a shutdown guy."
As for the program's state, Sanchez said it's been growing since he took over six years ago, as the Lynx have made a deep run in the playoffs.
"I think we've been to the semis the last three years," he said. "It means a bunch for this program, especially with the young guys that we have.
"Just getting experience playing in a state title game is a blessing for us," he added. "You know, it's hard to get here, and I think for this program, it shows a lot. It shows that this program is on its way up, and we can get over that hurdle, and we can be contenders for a long time."
---