Rehoboth Christian stays fighting, but can't overcome early deficit in 2A title game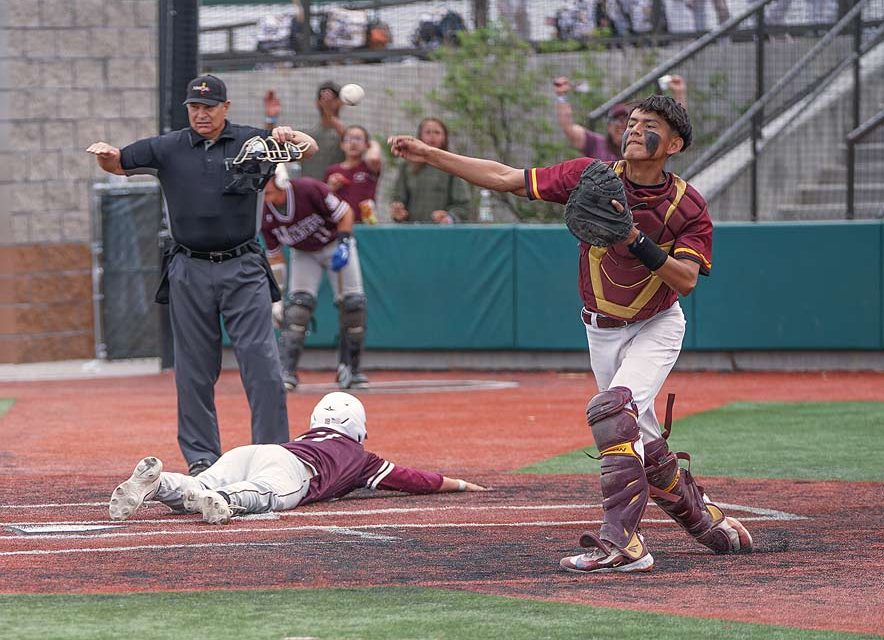 ALBUQUERQUE
A late rally by the Rehoboth Christian baseball team was not enough to overcome a four-run deficit in the New Mexico Class 2A state championship game.
The fourth-seeded Lynx got on board in the bottom of the third and they pushed across two more runs in the fifth before falling to No. 7 Tularosa Wildcats 6-3 Saturday afternoon at the Jennifer Riordan Spark Kindness Sports Complex in Albuquerque.
"We were kind of uneasy in the first three, four innings," said Rehoboth coach Anthony Sanchez, whose team finished 19-7 overall. "We had six errors in that game, and we also made a few mental mistakes in running and so it cost us.
"You can't do that in a championship game against a good team like Tularosa," he added. "It was tough, but my kids didn't give up. They stayed fighting the whole way."
This was Rehoboth first-ever trip to the state title game and Sanchez expects the Lynx to be contenders next season.
"To be honest we had three seniors and on junior on the field," he said. "The rest are underclassmen and I think we had four, five freshmen that started in the championship game, so the future looks great.
"We now know what to expect, so we're gonna make another run at it," he added. "The future for Rehoboth baseball is looking up, it's looking great."
In Saturday's championship game, the Lynx finished with four hits with two coming from junior ace Raeden West. Senior shortstop Antonio Rivas added a triple and first baseman Morgan Arsenault had two singles and 2 RBIs.
Most of those hits came late in the contest as Rehoboth got as close as 4-1 before Tularosa tacked on two runs in the top of the fifth for a 6-1 cushion.
The Lynx got those runs back in the bottom of the inning, cutting Tularosa's lead in half.
"We started to come back and we scored a few runs there," Sanchez said. "It was not the outcome we wanted, but we were surely blessed to be there."
On the mound, West went the distance and gave up three earned runs on six hits. West issued one walk and he struck out one batter.
For Tularosa, senior right-hander Jacoby Apachito surrendered two earned runs on three hits while striking out four Rehoboth batters.
"The Tularosa pitcher was good," Sanchez said. "I mean, he was in a zone. He did what he needed to do."
The Rehoboth coach said they made some contact on the ball, but the Wildcats made the plays.
"Tularosa had one error in that whole game and their shortstop made some great plays," Sanchez said of Wildcat infielder Anthony Paz. "I thought we did good up and down the lineup, but they just made the plays at the right place and at the right time."
Rehoboth will be losing three players to graduation and they include Rivas, Talan Davis and Reese Blackmoon.
"They're going to be missed," Sanchez said. "Antonio was one of our leaders and he was the guy that made us go. He kept the team moving in the right direction.
"Reese is the quiet guy," he added. "He doesn't say much and he doesn't lead vocally, but he comes in does what he needs to do and the rest of the team follows it."
Sanchez said it's going to be hard to replace his three seniors, but he feels they got a bright future ahead of them.
"They're good kids, good academically and they're gonna do some good things in this world," he said. "As a coach, that's the most important thing you want from your kids."
---