Tuba City loses key parts to graduation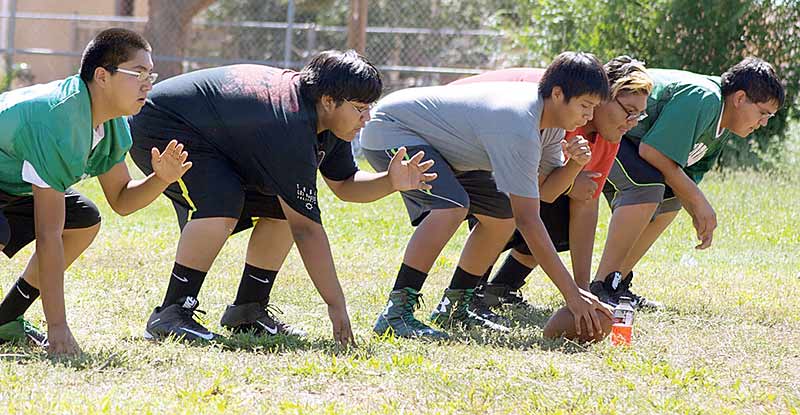 FORT DEFIANCE
Tuba City head football coach Rick Benjamin said for the Warriors to repeat as section champions and be successful this year depends on how quickly the team can unify as a team.
"These boys are working hard to continue to build on the success from last season," Benjamin said. "Until we lose a section game, they consider themselves still section champions."
Tuba City begins its season tomorrow night when the Warriors travel to Page to meet the Sand Devils in a 7 p.m. in a freedom game.
Tuba City completed its season 8-2 overall and were undefeated in section play, en route to earning the section championship.
"We lost key players from last year's section championship team," he said. "We have to move forward. We have solid players who will definitely help us this year. We have dedicated players."
Pacing the Warriors are senior quarterback Roland Becenti and junior tight end Brandon Whiterock.
Becenti threw for 2,200-yards and 24 touchdown passes last year. Whiterock was on the receiving end of many of Becenti's passes.
"Roland called his own plays last year," Benjamin said. "He is a smart, talented and skilled quarterback. He has a great arm. He can scramble in the offensive backfield. He can run the ball when he needs to. He is our go-to player. He will play safety on defense. He is a strong defensive player in the secondary."
Benjamin continued, "Brandon is sure hand receiver. He has great hands. He is big and strong. He is the most consistent receiver as a tight end. We will put him at fullback when we need extra yards. On defense, he plays middle linebacker. He reads the opposition well."
---