Moreno recovers horse, sixth-place finish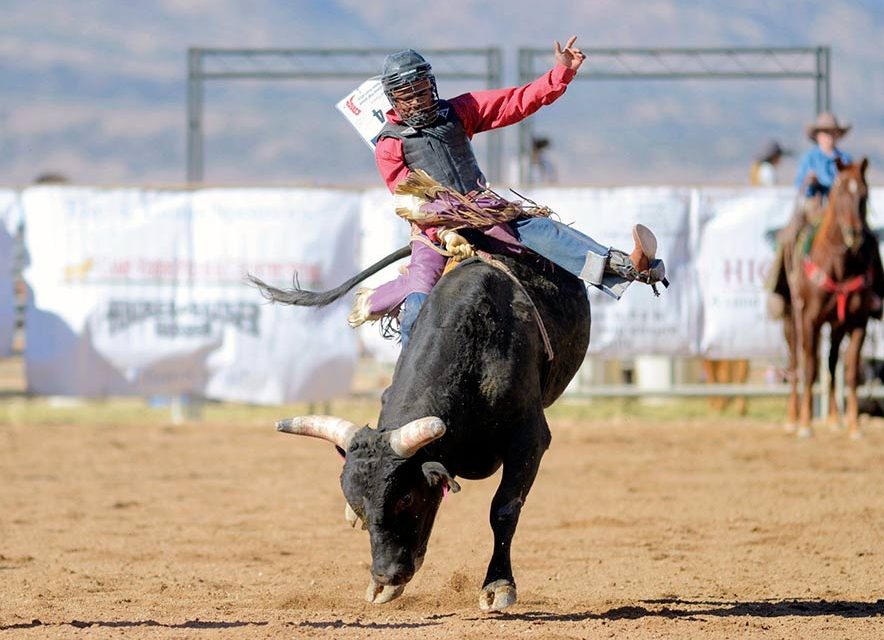 CAMP VERDE
Before handling his end in the team roping competition, Brad Moreno had lost his horse on Sunday.
The Diné cowboy was in the process of putting some splint boots on his equine, Odie, and when he turned away his prized horse walked off.
While he searched for his horse, the rodeo took a brief pause before Moreno came riding in with Odie.
"I turned away and he went back to my trailer," Moreno said.
Despite that minor mishap, the Casa Grande, Arizona cowboy stayed composed as he recorded a 7.85 run with his heading partner, Tierra McCorkell.
That run placed them sixth overall, which was a tad better than the run they produced on Saturday as they posted an 8.75 run.
"We got them caught but there's room for improvement," Moreno said as they placed fifth in the aggregate race.
San Carlos Apache cowboy Rawley Ben Jr. and Whip Peterson emerged as the average winners as they roped two steers in 13.06 seconds. The pair placed second (6.69) on Saturday and first (6.37) on Sunday.
Also faring well at the two-day rodeo was Gallup team roper James Arviso as he earned points on both days. Arviso teamed up with Cashton Weidenbener for an eighth place (9.23) on Saturday and a two-way tie for second (6.69) on Sunday.
"Our steer was a little better today," Arviso said of their second steer. "He had a little more action and he came left pretty hard but we got him caught."
As for Saturday's run, Arviso said he didn't do a good job of handling their steer as their animal almost fell over.
"I put my heeler in a pretty bad spot," he said.
In addition to exploits in the team roping competition, Arviso also added an eighth place (12.17) run in the tie-down event on Sunday.
Moreno, meanwhile, turned in a pair of seventh-place finishes in the tie-down event, On Saturday, he recorded an 11.95 run and Sunday he completed his tie in 11.91 seconds.
The Casa Grande cowboy was also a perfect 2-for-2 in the bull riding competition. On Saturday he won the round with an 80-point effort and on Sunday he added a second-place finish of 76 points.
"I rode some pretty good bulls," he said. "I liked them when they got into my hand."
Of the two, Moreno said he was more familiar with his first bull as he rode that bovine for 82 points in Payson last September.
With the two rides, Moreno picked up another 19 points as he pushed his season total to 59 points as he's seeking to earn his third state title. He leads that race by 20 points over Paulden, Arizona cowboy Jaxton Mortensen.
---