Wings of America Junior Women training hard in preparation for national meet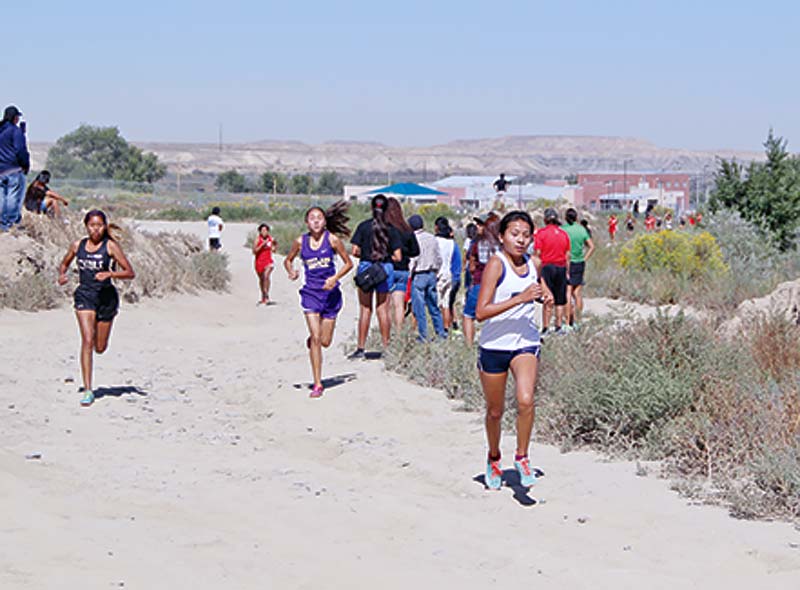 FORT DEFIANCE
The mission of Wings of America states 'Wings uses running as a catalyst to empower American Indian youth to take pride in themselves and their cultural identity, leading to increased self-esteem, health and wellness, leadership and hope, balance and harmony'.
Wings of America Junior Women's head coach Lynette Lookingback said utilizing its mission and the support of the program, 16 young men and women will represent their family, school and community at the USTAF Cross-Country National Championships in Bend, Ore. on Feb. 6.
Lookingback, who is the head cross-country and track & field coach at Ganado High School, said in communicating with the eight young women, she has already sensed great discipline, motivation and leadership amongst the runners selected.
"I feel the pride they share for running through our ongoing communication, and I am confident they are following through on their workouts," she said.
"With that being said, families and communities become just as important in propelling our youth to greatness by simply giving them the opportunity. When we show our love and excitement toward our hard working youth, the greater chances they will be confident and work endlessly to become the leaders we need. The Wings family is very proud of these young individuals. We hope you become inspired by them."
---