Sandia senior takes a step back from volleyball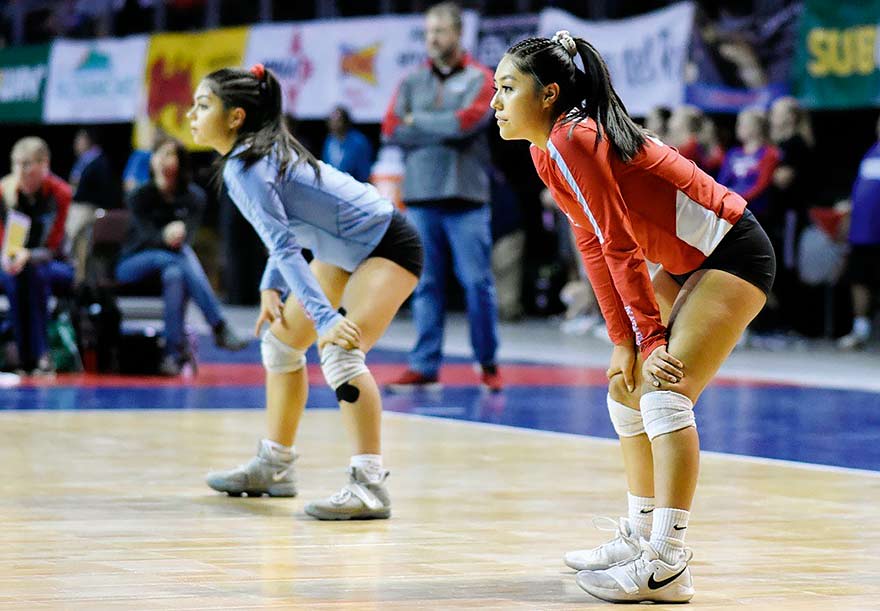 ALBUQUERQUE
Nakooma Pelt never questioned her love for volleyball.
She spent most of her young life working hard to be the best volleyball player she could be. She sacrificed some of her adolescence to put more time and effort into her game. Sometimes, she loved the game too much.
But when her senior season at Sandia High School rapidly approached, she decided it was time to take a step back.
"By cutting back on the training and less practice, I was able to find what I'm passionate about: business. I just kind of focused on what my future is about," Pelt said.
"I was kind of pushing myself a little too hard to the point that I was getting burned out, and I think that kind of relaxing on all the training helped me remember why I loved playing and why I do play."
Pelt, 17, entered her final season with the Lady Matadors with the hope of finding the love she once had for a game she worked hard to play well.
Not only did she find what she was looking for, but she also helped Sandia to second place in the 5A state championships in mid-November.
Sandia was ranked No. 3 after coming off a state title victory last season, and they came up short 3-0 to No. 1-seeded La Cueva.
While it was a tough loss for Pelt and her teammates, she said her newfound perspective made it a little easier to swallow.
"It was definitely hard at first. A lot of the girls on my team were sad and it was definitely an eye opener, really challenging, but I think that it humbled a lot of people on my team, especially the younger girls," she said. "I think the loss kind of put into perspective that it's more about heart and not really about skill or other things. It's about who wants it more."
The lesson in heart over skill is one that Pelt had to relearn.
After helping Sandia to the state title last year, she jumped right back into her off-season training and individual sessions with a personal trainer, something that became a habit.
In the off-season, Pelt suffered an injury to her knee, which forced her to cut back on her training.
But Pelt suffered a different kind of pain just before that. She lost perhaps one of her biggest fans, her grandfather Gilbert Yazzie. Yazzie was an active member of the Shiprock community, who supported Pelt in all of her endeavors.
She said the loss of her grandfather added to her newfound perspective.
"I definitely felt what it was like with the impact of him not being there, because he was such a big motivator and such a big support system that my teammates kind of noticed when he wasn't there," Pelt said.
---