Art supplies go fast: Diné artist organizes donation drive for young people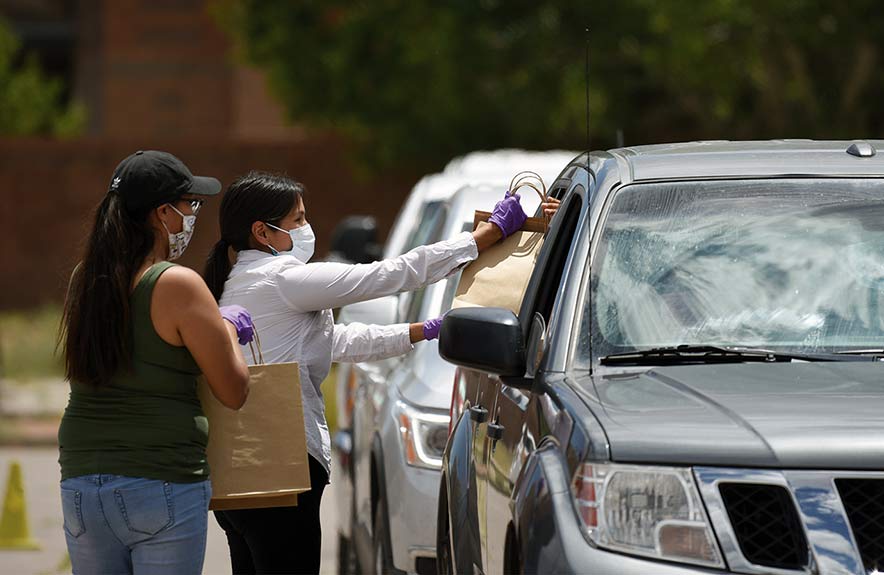 WINDOW ROCK
Navajo artist Meek Watchman knows firsthand how art is healing and powerful.
"Especially a young person, if they have an outlet to draw, to paint, to do whatever they need for themselves during this sensitive time for all of us," Watchman said.
Creating art and being an artist changed Watchman's life. She wanted to share her passion and her love for art with her community.
"I've been trying to think how can art help during this time, during this pandemic," Watchman said.
As Watchman was laying her son down to sleep the idea of how she could give back to her community came to her. Watchman posted a status on Facebook asking for donations of art supplies.
"We had art supplies sent in from all over the country," she said.
A few other artists reached out to her about how they could support this art drive for Navajo youth.
In one week she was able to raise over $5,000. She used the donations to create and give out more than 350 art kits to local Navajo youth at the Navajo Nation Museum last Thursday.
Watchman did not expect the amount of people who showed up for art supplies. The line stretched from the museum parking lot all the way to State Highway 264.
So many families showed up that Watchman had to start disassembling kits. The last supplies she gave out was a bag of used paints. All of the donated art supplies went out to the community.
Even after the event ended and there was nothing left but cardboard boxes, people drove in to ask if there were any kits left. This showed Watchman how art supplies are needed and valued.
"The kids they just lit up today," Watchman said with a smile.
These smiles and thank yous were the gifts in itself to Watchman.
One of those kids was Clinton Anderson, 7, who immediately started assembling a necklace that came in his kit. Clinton arrived with his grandmother, his mother, Freda Anderson, and his sisters, Wyoming Anderson, 12, and Kenabah Anderson, 2.
The family drove from Mariano Lake, New Mexico, for the art giveaway. Freda Anderson thought it would be a great way for her kids to go on a safe excursion out of the house.
"They thought we were going to the zoo but I told them it's closed," Freda said with a laugh.
Freda has been following public health orders and her children have rarely been away from home since the beginning of the pandemic.
Another youngster who got art supplies was Caleb Corral. He started doodling with the art supplies he got though he doesn't think he's the best artist. He still enjoys creating.
"I just draw lines and hopefully it looks good," Caleb said as he focused on drawing.
His grandmother is retired Navajo Nation Museum curator Clarenda Begay.
"I want them to be able to do artwork," Begay said. "Artwork is so good because it teaches kids at a young age that art is a thing they can learn and it can get them through life. It makes them feel good too to share artwork."
This was the first time out of the house all summer for Caleb and his sister, Chloe Corral. They haven't left home or even gotten in a vehicle. So they enjoyed going for a little drive.
Chloe Corral has been using chalk and paint to create this summer. Chloe drew a rainbow on the window at her home with the words "Be safe." She's also been drawing rainbows on her family's driveway.
The kids have been creating with what art supplies their mother can find at Family Dollar.
Watchman is currently running an art contest for youth, five to 17 years old, and seven winners will be randomly selected. The deadline is July 10.
To enter, they just need to post on their parent's or their own social media with the hashtag, REZheARTwork. The theme for the art contest is "staying safe during the pandemic."
Some art supplies sent through the mail are still making its way out here. So Watchman is planning to do another art kit giveaway.
Information: Meek Watchman on Facebook.