Western Fair rodeo arena gets major facelift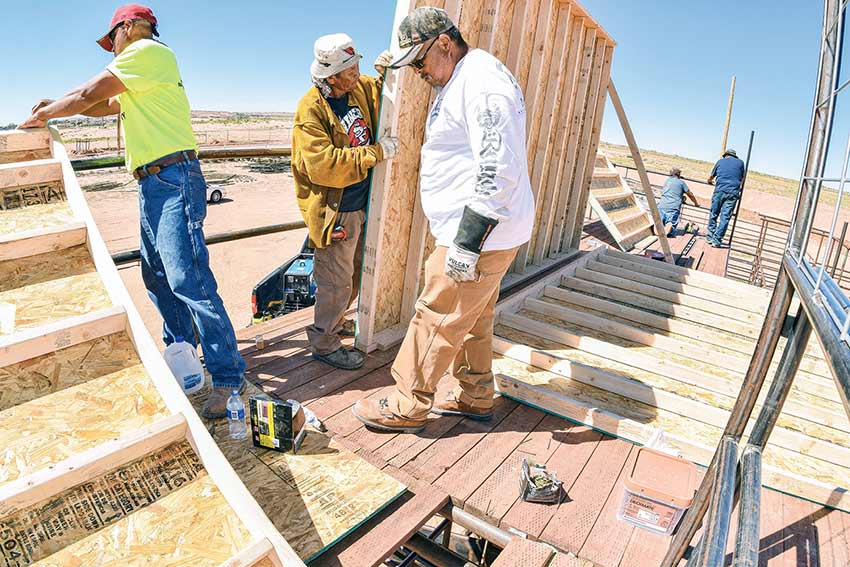 By Krista Allen
Special to the Times
TÓNANEESDIZÍ
Western Navajo Fair's combination rodeo arena underwent a major facelift over the summer. Now the team behind a young Diné contractor is putting the finishing touches on the arena that is more ideal for multi-event cowboys and cowgirls.
"This (arena) needed a major overhaul," said Mike Sixkiller, manager of the Western Fair and the events coordinator for the Tónaneesdizí community.
But not the entire arena is new, said Sixkiller, who hired 31-year-old fabricator and welder Elliot Hatathlie, owner of Tuba City-based ENH Fabrications. Hatathlie was recommended by the Granger family of nearby Rare Metals, Arizona.
"Some of this is new, but a lot of it is actually recycled," Sixkiller said. "The cool thing about what (Hatathlie) did was that he used a lot of the old stuff. He took it down completely and redid the whole thing."
The design of the refurbished arena was inspired by combination rodeo arenas across the country that he visited with his brother by clan, professional team roper Aaron Tsinigine.