Relatives from across the globe? Thanks to letter, Mongolians connect with Diné in Tulsa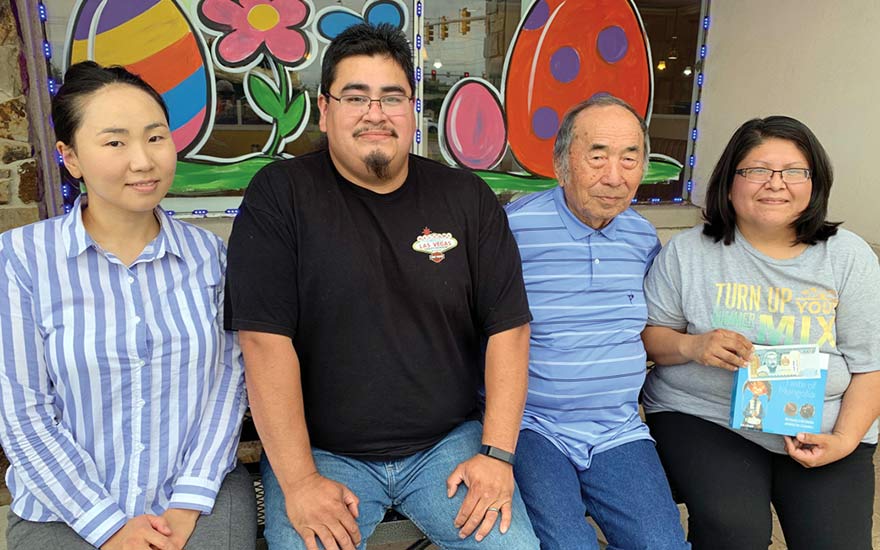 WINDOW ROCK
Navajos are everywhere, so when Mandy Dambii messaged the Navajo Times looking for Navajos in Oklahoma, we knew we could help.
We suggested Dambii write a letter to the editor asking for people to contact her. It worked. "My grandfather has always wanted to meet a Navajo," said Mandy, who is visiting Oklahoma with 80-year-old Dogsom Dambii, "and thanks to the Navajo Times, that dream has come true."
Dogsom was an economist by profession, but he has always been interested in anthropology. Now that he is retired, he is working on a book on connections between Central Asians and Native Americans, Mandy said.
Mandy, who speaks English, accompanied him on a trip to Oklahoma City, where they have family, to meet some Native Americans and uncover possible parallels between the two far-flung cultures.
---