Single mom becomes police officer on third try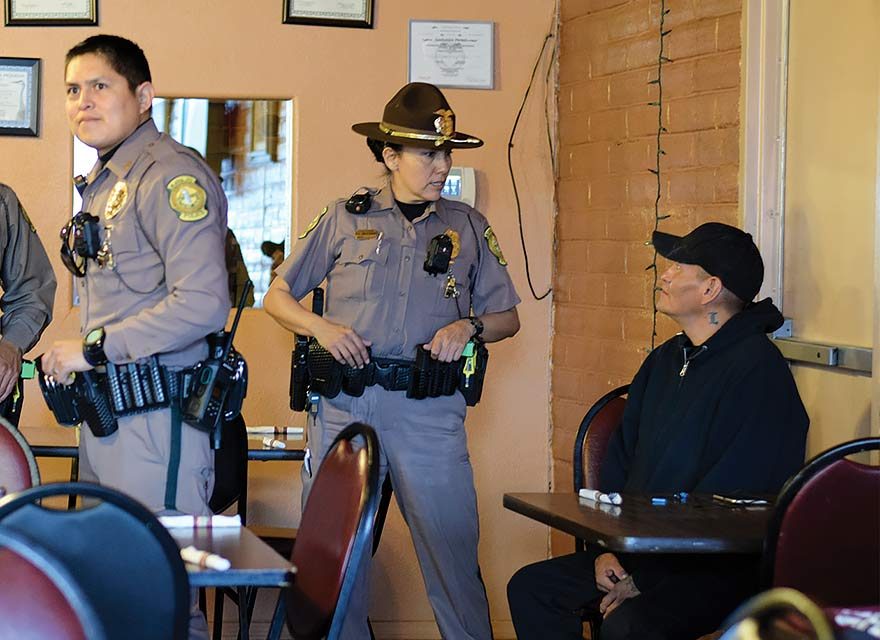 WINDOW ROCK
Shawna Watchman has just completed her first month as a Navajo Nation Police officer.
"I didn't set out to be a Navajo Nation police officer," Watchman said matter-of-factly. She was at the annual Tip-A-Cop event April 1 at Dominguez Restaurant in Window Rock to help raise money for the Navajo Nation Special Olympics team to attend the summer games. Watchman stayed close to the other officers she attended the academy with.
The camaraderie between her and the other officers from her graduating class was easy to see. But it wasn't so easy for her to get this place. Watchman lived many different lives before becoming a Navajo Nation Police officer. She was a stay-at-home mom taking care of her family. "I started my family early," Watchman, who is from Window Rock, said. "So I was put on hold for a long time."
In 2005, she graduated with a liberal arts degree from Diné College but still didn't know what she wanted to do.
---