Special Diabetes steps in to help iMPACT Shiprock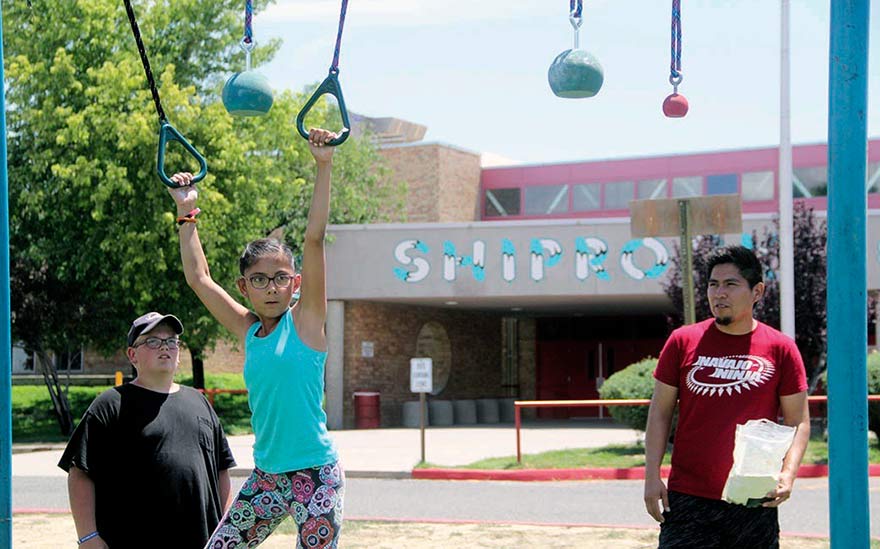 FRUITLAND, N.M.
It was about four years ago when a group of church and community members gathered to take back their community.
Now in it's fifth year, iMPACT Shiprock has become a source for community involvement and sustainability for surrounding communities.
iMPACT co-coordinator Cynthia Lee said the camp has turned into an event none of those involved could have imagined.
"I never thought that this iMPACT would just take off the way it has," she said. "It's just exciting."
The camp will run from July 22 to 26, 7 a.m. to 3 p.m. daily, and will take place at Shiprock High. It is open to youth ages 7 to 18 who are enrolled in the 2019-20 school year.
Pre-registration for the camp is underway and will take place at Dineh Christian Center in Shiprock from Tuesday through Friday, 10 a.m. to 3 p.m. Pre-registration ends on July 17. On-site registration will run from July 22 to 25 at 7 a.m. Those who pre-register will receive a free T-shirt.
The camp will host sub-camps and activities in theater, arts and crafts, roller skating, bowling and swimming, to name a few. A Navajo Ninja obstacle course station will also be featured.
Lee said the foundation of the camp remains the same with some positive changes as the camp celebrates its fifth year.
New is a Blues Brothers Motorcycle Organization bike run; San Juan College outdoor sporting events; local artist Jonathan Curley's art clinic; a huge ZUMBA event; and workshops by the Navajo Nation Special Diabetes Project and a youth triathlon.
Lee said it is exciting to see new partnerships and community involvement, especially from surrounding communities.
"Our intention was just to get people to recognize some of the resources available," she said. "We're just a bunch of Shiprock-loving community members who just get together, and we're just there for the kids."
---