Mud-bogging helps mom deal with tragedy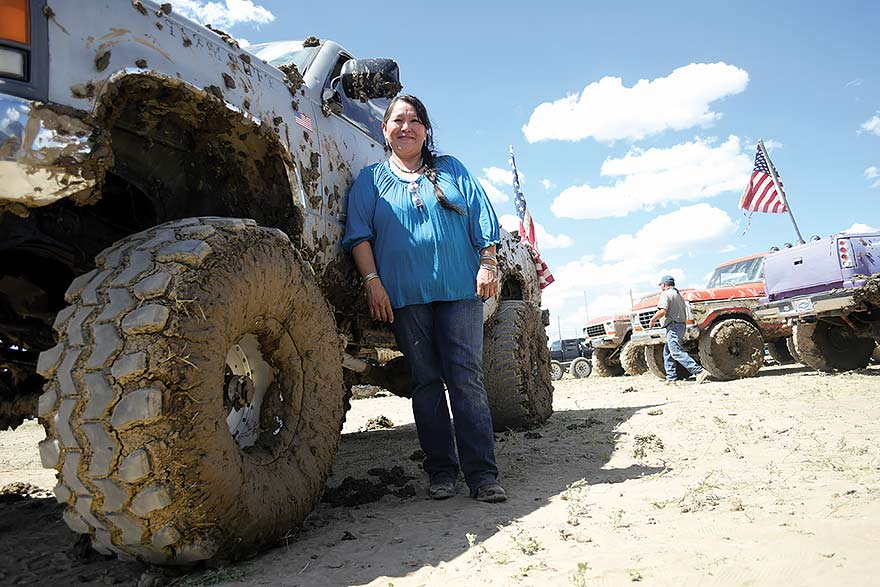 WINDOW ROCK
In 2014, the unthinkable happened to one of Genevieve Long's sons. Riley Lowe, who was a junior rodeo champion, had a terrible accident that left him paralyzed from the neck down.
"So we try to stay positive just for him, too," Long said, trying to hold back tears. "I'm always thankful to Jesus Christ that he's still alive." What has helped her and her family stay positive is participating in mud-bogging competitions. Mud-bogging is an off-road motorsport that involves driving through a mud course. It's popular in the United States and Canada. "Another way for me to stay positive with another sport that I enjoy," she said. "It's almost like rodeo, too."
Just like rodeo, there is a strong community in mud-bog competitions. This sense of community is what Long felt this past weekend during the mud-bog competition held during the Navajo Nation Fourth of July Celebration in Window Rock. Folks from across the Navajo Nation brought their souped-up chidí to try their luck at making it through nearly four-foot-deep mud.
There were five categories: Top Pro, Pro Mod, Mod w/Cuts, Super Stock and Street Stock. There were cash prizes for each category. This was the debut of this event and it was coordinated by Rob Day.
---