Expose your pate to improve someone's fate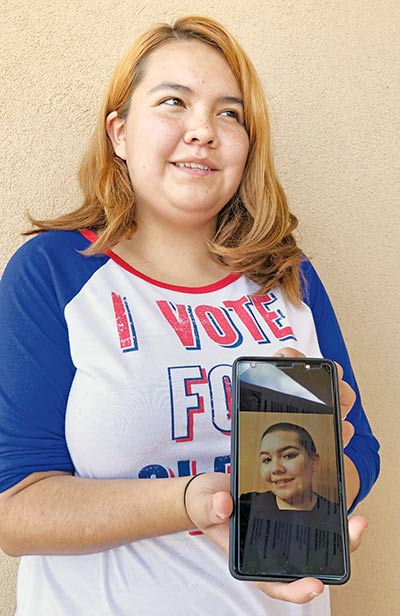 WINDOW ROCK
How far would you go in the war against childhood cancer? Would you shave off all your beautiful Native hair?
The Diné Capital Lions Club is betting that you will. Or if you won't, that you will sponsor someone who will. The event is a first for the Navajo Nation and it's called the "Shave a Life Mane Event" (if nothing else, the Lions should be congratulated for getting two puns into the same event name, including a lion-related one).
It will take place Saturday, July 28, from 8 a.m. to 1 p.m. at Oops-a-Daisy floral shop in the Window Rock shopping center. Barbers will be on hand to shave the heads of those who want to express solidarity with childhood cancer victims, many of whom lose their hair during chemotherapy. But if that's a little too extreme for you, or you're traditional and don't believe in cutting your hair, you can donate on behalf of one of the 10 people who have already committed to going bald.
There will also be a raffle with a cash prize and prizes from sponsoring businesses. All proceeds will go to St. Baldrick's Foundation, a national childhood cancer research charity.
The impetus behind this bald attempt to get your money for a good cause is a mother-daughter team, Elizabeth and Esther Shonnie, both members of the Lions Club. Esther, 18, sacrificed her lovely teenage locks three years ago at a similar event in Albuquerque, raising over $200 in the process. She even talked her mom into doing the same.
"It was actually quite a lot of fun," she said.
---