Youth get their rezzy sneaker groove on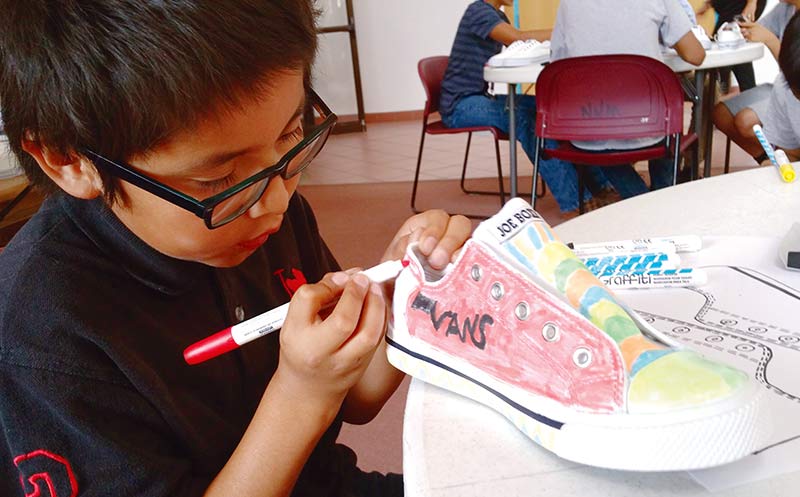 WINDOW ROCK
Why have plain white sneakers when you could have an image of Shiprock or the Navajo Nation seal on them?
Those were only a few of the designs that came out of the Navajo Nation Museum's Rezzy Feet event on July 30.
Seventeen-year-old Kami Ortiz enjoyed participating in the Rezzy Feet event because she appreciates making her own designs and the plain white shoes gave her that opportunity.
"It's a clean slate," she said. "You can do what you want, and be creative."
Her shoes had a feather drawn on the side, and each color of the rainbow covered a small portion.
Ortiz said she wanted to design her shoes that way because it reminded her of the gay pride flag, and with gay marriage now legal in the United States, she wanted to honor that.
She added the feather into her shoes just to "represent a little bit of the Native culture."
Ortiz said the events, such as Rezzy Feet, are good for the youth because "it brings the community together to inspire them to be artists."
Rezzy Feet was the final event for the Navajo Nation Museum's Summer Culture Arts Program, and Curator Clarenda Begay thought it was a huge success.
---