Tohonnie, King Blizz among Times' 'People of the Arts'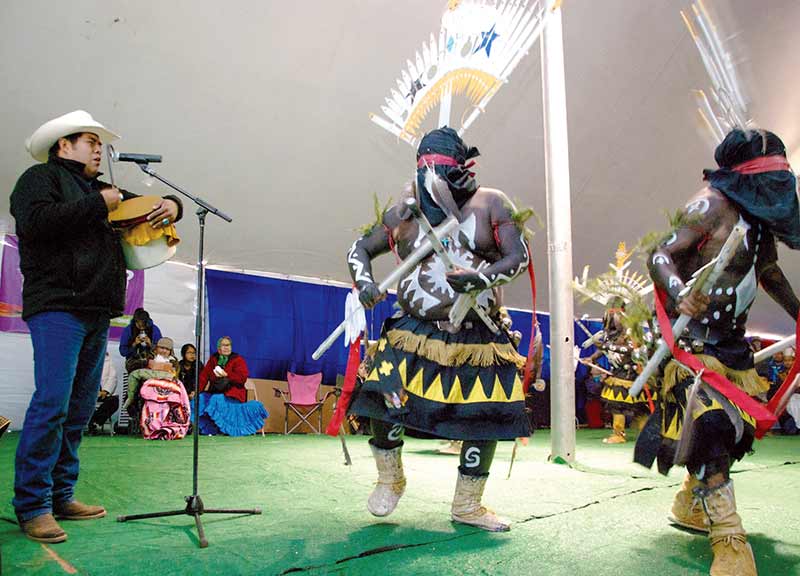 WINDOW ROCK

Over the past year the Navajo Times has had the opportunity to introduce many Native artists to the Navajo Nation.
These individuals showcased unique talents that were worth sharing in the Navajo Times this past year. This list features "People of the Arts of 2014" and they include:
Joe Tohonnie Jr. is well known for his entertainment with the Apache Crown Dancers, but he's also a two time Grammy nominee.
This past year Tohonnie has been featured in the Navajo Times twice as a Grammy nominee. The Grammy awards is the premier outlet for honoring achievements in the recording arts and supporting the music community, states its website. They are the only peer presented award to honor artistic achievement, technical proficiency and overall excellence in the recording industry.
Tohonnie, from Whiteriver, Ariz., received his first Grammy nomination last year for his album "Apache Blessing & Crown Dance Songs" and this year his recent album "Ceremony" is up for the Best Regional Roots Music Album award.
Tohonnie said he recalls being told of his nomination by Cool Runnings Music Store owner Eddie Weber through a text. He said the text read, "How's your day going, two-time Grammy nominee, congratulations."