An honor to represent Navajo at Tribal Nations Conference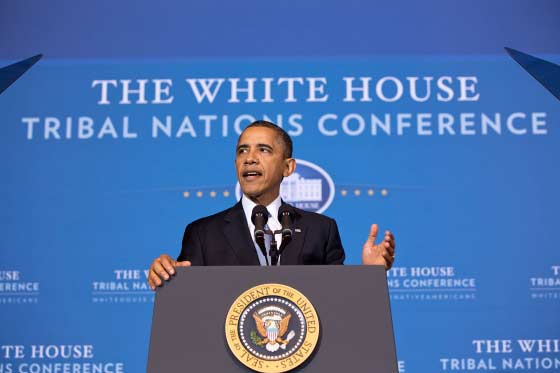 By Zunneh-bah Martin
Tohatchi High School
It was an honor to represent the Navajo Nation as a Native Youth Ambassador at the 6th annual White House Tribal Nations Conference held Dec. 1-3 in Washington, D.C. I learned so much from listening to tribal leaders, attending the breakout sessions, and talking with the other 36 youth ambassadors representing their tribal nation.
After hearing President Obama, Vice President Joe Biden and the White House staff speak about how they are going to help Native Americans, I was inspired to do more for my Navajo community and indigenous people.
The 2014 youth ambassadors were the first inaugural class at the White House Tribal Nations Conference and I am glad that I was a part of this historic experience. I am proud to have represented the Navajo Nation.
I want to thank the White House staff, the Center for Native American Youth, the National Congress of American Indians, the Navajo Nation Office of the President and Vice President, Navajo Nation Washington Office, Navajo Housing Authority, and the Department of Dine' Education. I would also like to send a special thanks to family and friends who supported me.
I want to encourage all our Native American youth to be proud of who they are as Dine' and to learn about our history, culture, language and government.
Have a safe and healthy 2015. Ahe'hee'.