A meeting place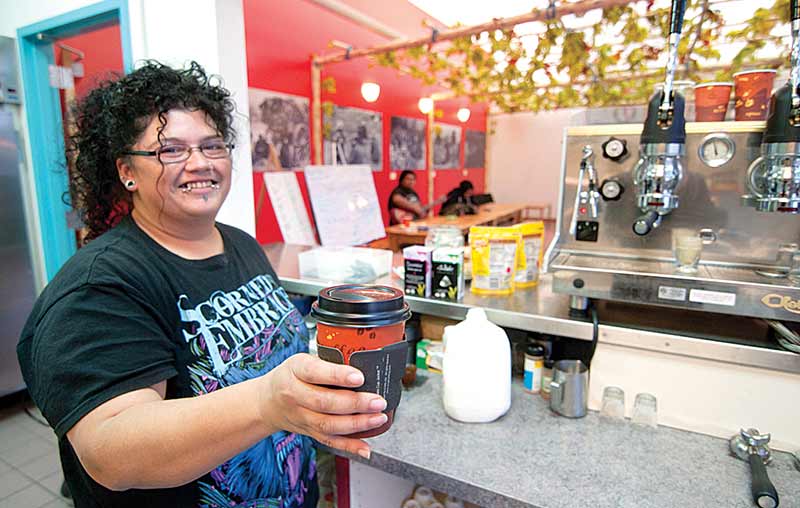 Navajo Nation Museum café offers healthy alternative
WINDOW ROCK
In Navajo tradition the chaha'oh is the place for people to gather and socialize whenever possible, and the new Navajo Nation Museum café is hoping to be Window Rock's modern shade house.
The café has had its troubles staying open in the past but with new leadership and a catchy layout, officials are hopeful for its success.
Museum Director Manuelito Wheeler said the café will focus on quality coffee drinks and it's definitely more of a hang out atmosphere compared to a restaurant. Wheeler said they wanted to add another element for the community so there is something to do and a gathering place for people to meet and do their homework.
"It's just to help the creative energy in the area," Wheeler said.
The café is set up to look like a chaha'oh. It has wooden tables and benches and overhead there are tree branch designs with leaves tied to them.
"Any time we're gathered in a shade house, whether it be for religious or social reasons, the shade house is always that center of community," Wheeler said. "People are really intrigued by the décor."
---