Navajo Times fills editor position, welcomes return of Duane Beyal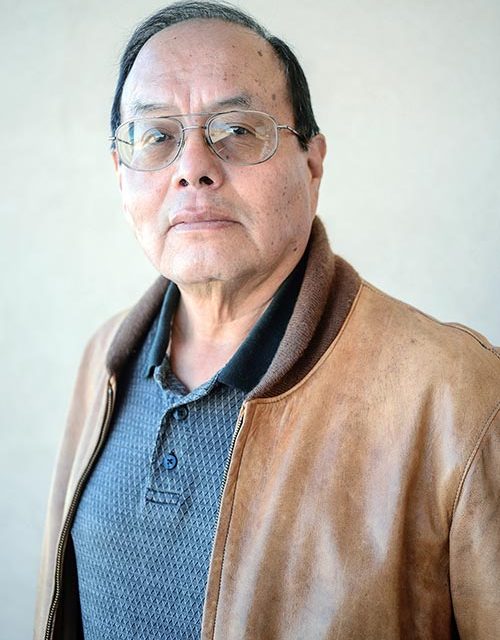 WINDOW ROCK
It's a homecoming of sorts as Duane Beyal, former reporter and editor of the Navajo Times, has been appointed to be the Navajo Times' editor again.
Beyal replaces Candace Begody who stepped down as editor in early 2016 to run for the Arizona senate (she later dropped out of the race). Since her departure, Cindy Yurth, who covered the Chinle area for the paper, stepped in on an interim basis.
Tom Arviso Jr., CEO and publisher of the Navajo Times Publishing Company, Inc., said the paper received about 20 applications for the position over the past several months. About half of the applicants were from Navajos and most came from people living on or near the reservation.
"A special panel from in-house management and from the Times board of directors interviewed the applicants, some more than once," said Arviso. "We selected Beyal for a number of reasons, including the fact that he was the most experienced."
As a past editor of the paper, Arviso added, Beyal understands the "unique aspects" of running the largest newspaper in Indian Country.
"His past work with the Times as well as working in various tribal positions with former Navajo Chairman and President Peterson Zah and for the Navajo Nation Council, also gave him a good background in understanding the issues facing the Navajo people," said Arviso.
Born in Los Angeles, but raised in the Fort Defiance and Church Rock areas of the Navajo Reservation, Beyal attended the Institute of American Indian Arts in Santa Fe, as well as Northern Arizona University in Flagstaff.
He first started working for the Navajo Times as a copy editor in 1980 when Jim Largo was the paper's editor.
It didn't take him long to learn how the system worked in those days.
This was during the 1980 election season and he remembers writing a story about one of the rallies of Peter MacDonald, who was running for his third term as chairman.
---