'We're a family business'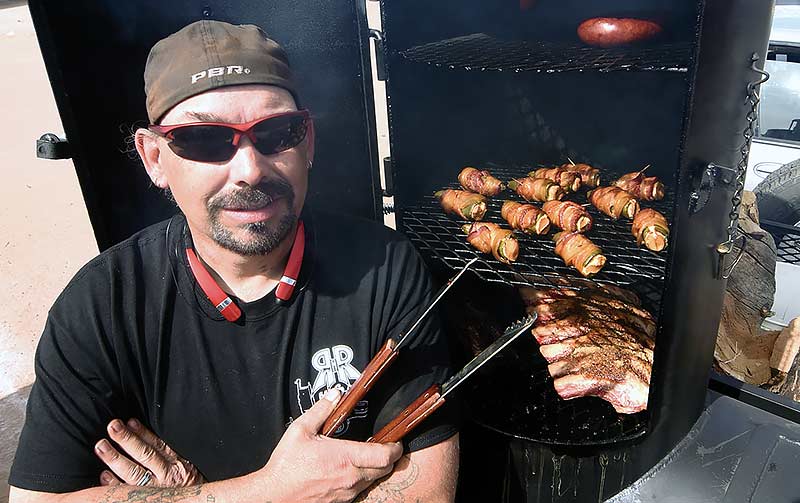 Flea market's newest tenant offers Texas-style barbeque
WINDOW ROCK
Why can't a barbecue joint cook mutton in the same smoker as they make other?
According to Robert Slover, who opened RnR Barbecue at the flea market in Window Rock on Saturday, the smell and flavor of mutton are so strong that they would flavor any other meat cooked in the same smoker he uses for beef, pork, and chicken.
He said the metal inside the smoker causes the absorption of flavors.
"It's porous. It absorbs wood, that's the black that you see in it," he said. "It also absorbs the flavor from the meat, so once you cook mutton, mutton has got a totally different taste than beef or pork, it's going to be in there. Now when you cook your food, your food is going to taste like mutton."
He said another aspect of his decision to not do mutton is a matter of professional courtesy to the other vendors.
He, and his wife Rachelle Slover, also decided that being a barbecue restaurant would set them apart.
Rachelle, who grew up in Coalmine, Ariz., told her husband she had never heard of anyone having a barbecue restaurant in Window Rock.
The Slover family, and their three children who help out at the restaurant, formed the core of their business around a custom-built smoker they researched online and had to take an 16-hour drive to Texas to pick up.