Chinle senior accepted to 5 top-tier schools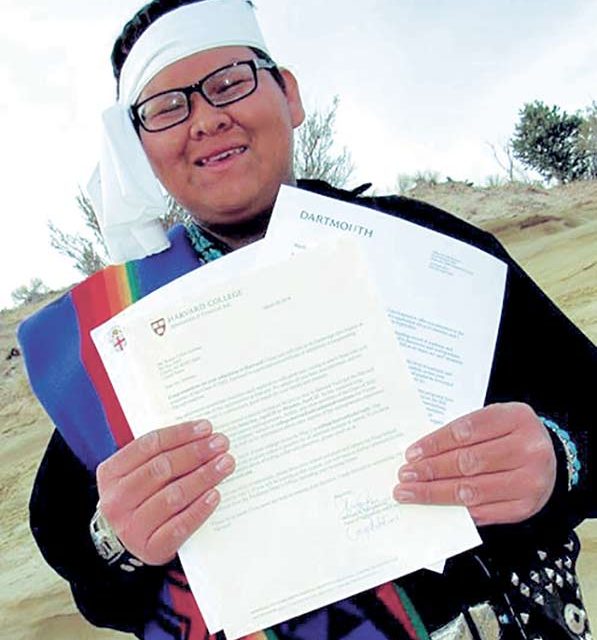 CHINLE
Keanu Gorman was in the position a lot of high school seniors are in this time of year – anxiously waiting to hear if he had been accepted into college.
He was pretty sure he would get in somewhere … after all he was a stellar student at Chinle High who had supplemented his education with summer programs at Arizona universities and online classes. But he had his trepidations, too.
"At the ASU summer program, I was really intimidated by the students who had gone to off-reservation schools," confessed Gorman, 17. "I knew they had better standardized test scores and a lot more educational resources than I did." So he dreamed big, but hedged his bets. "I boiled it down to 10 schools," he said. "Four Ivy Leagues, two selective colleges." And just to be safe, four regular in-state universities.
The day he was supposed to hear back from the Ivies, he took his laptop to Burger King so he could get internet, which he doesn't have back home in Tselani/Cottonwood. (He knew they wouldn't throw him out, because he works there as a cashier.) Gorman, who is To' Dich'iinii, born for Totsohnii, sat down and opened his computer, thinking, "This is the moment I've been waiting for my whole high school career."
---