Miss Indian World plans active yearlong reign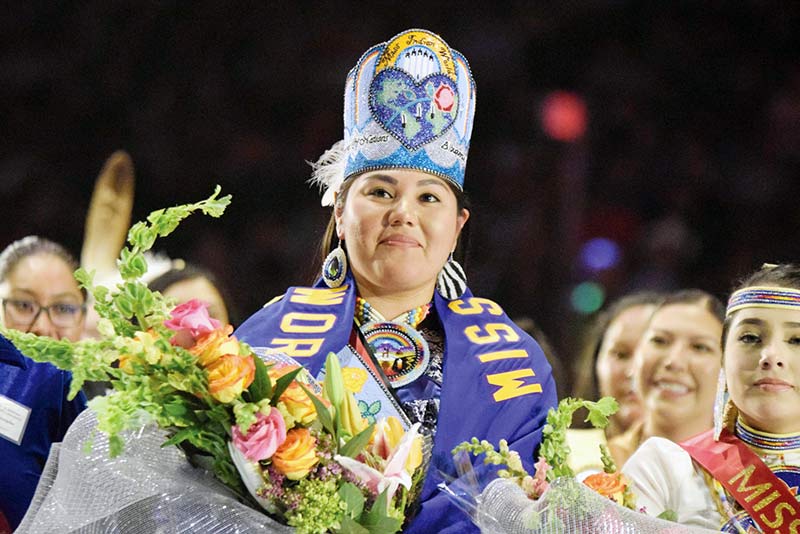 By Jason Morgan Edwards
Special to the Times
ALBUQUERQUE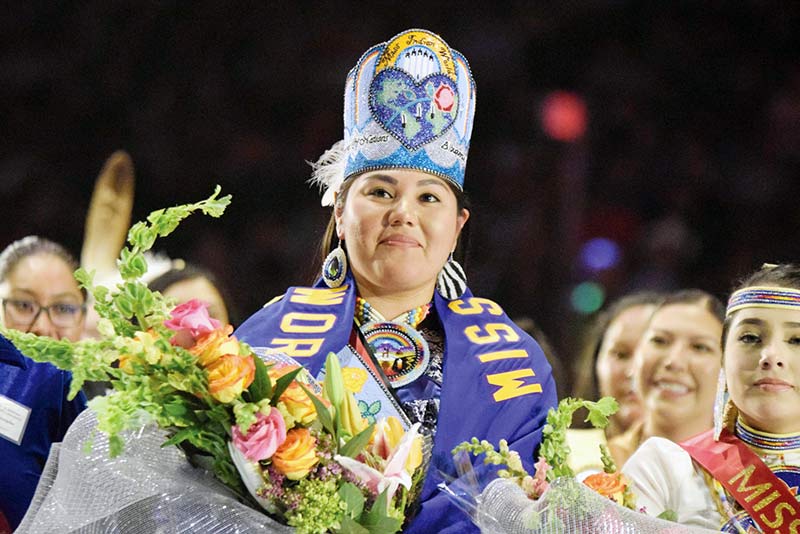 The 2018 Gathering of Nations has ended, but for Taylor Susan, the newly crowned Miss Indian World, the tour has just begun. She won the pageant in a closely scored competition with the 29 other hopefuls.
The win was unique in that Susan didn't win any of the judging sub-categories but scored highly enough in each to become the overall winner. She's still in a state of shock and disbelief, saying, "It was very shocking. I think it's very surreal. I can't believe this opportunity has come along. Not just for me, I think for my family and both of my tribes. "It's just like, 'Wow! This is such a wonderful opportunity,'" she said.
"I'm glad I was announced as Miss Indian World, but I also feel like it's time to go to work. Let's just go ahead and get going to as many communities as possible. That's kind of the mindset that I have." She continues, laughingly, "I still can't believe it. I really haven't taken a breath to let it sink in. Like, 'Oh my gosh, this is real!' It has not sunk in, at all."
Susan, White Mountain Apache/Walker River Paiute, is a veteran of the pageant world. She just turned 25 during GON week. She has previously held the Miss Native American University of Arizona (2014) and Miss Indian Arizona (2015) titles. Her older sister, Ashley, is a former Miss Native American USA. And her mother, Anne, held the Miss University of Nevada-Reno, Miss Indian Nevada and Miss Indian America titles.
It's been a whirlwind first two weeks of media appearances. She threw the ceremonial first pitch at the Albuquerque Isotopes game on the day after she was chosen to wear the 2018 crown. But she does have a well-defined platform that she is eager to start.
---