Free backpacks a hit during Kids Day giveaway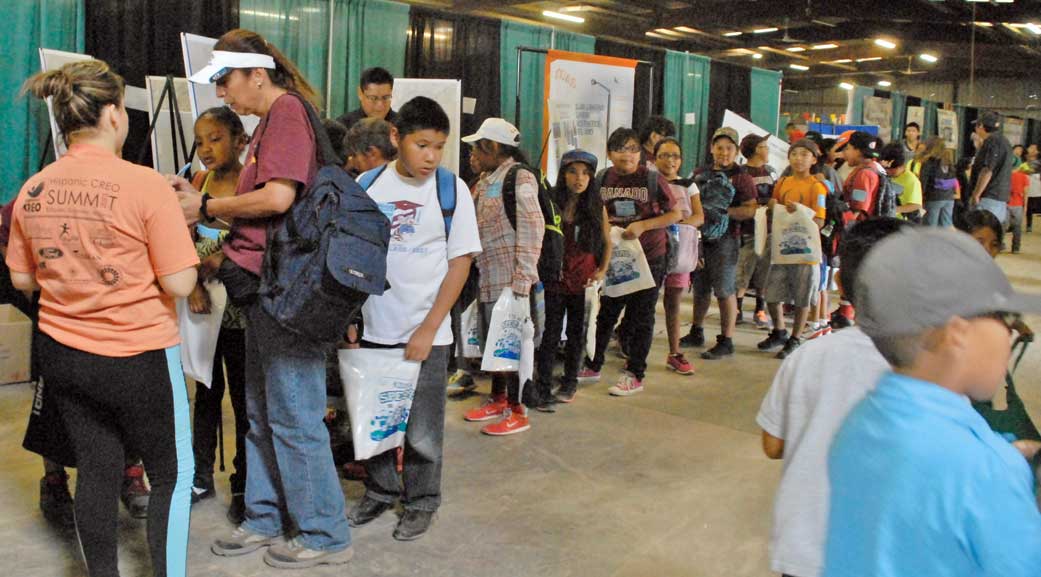 On top of the free goodies and fun activities hosted during the Navajo Nation Fair's youth day, the Alliance for School Choice handed out 500 backpacks filled with school supplies to primary, intermediate and high school students last week on Sept. 4.
Hundreds of students waited in line at Nakai Hall to get a free backpack.
Kim Martinez, Arizona communications associate for Alliance for School Choice, said, "We've always wanted to work with the Navajo Nation." They teamed up with Arizona State Sen. Carlyle Begay to bring the backpack drive out for Kids Day at the Navajo Nation Fair.
"We've done quite a few of these backpack giveaways and this is absolutely one of the most heartwarming," Martinez said. "The kids here are so thankful. They are adorable and they're really excited when they see the school supplies in the backpacks. They're just very thankful and we're happy to be here."