NDN Girls Book Club, Diné poet launches club for book lovers and emerging writers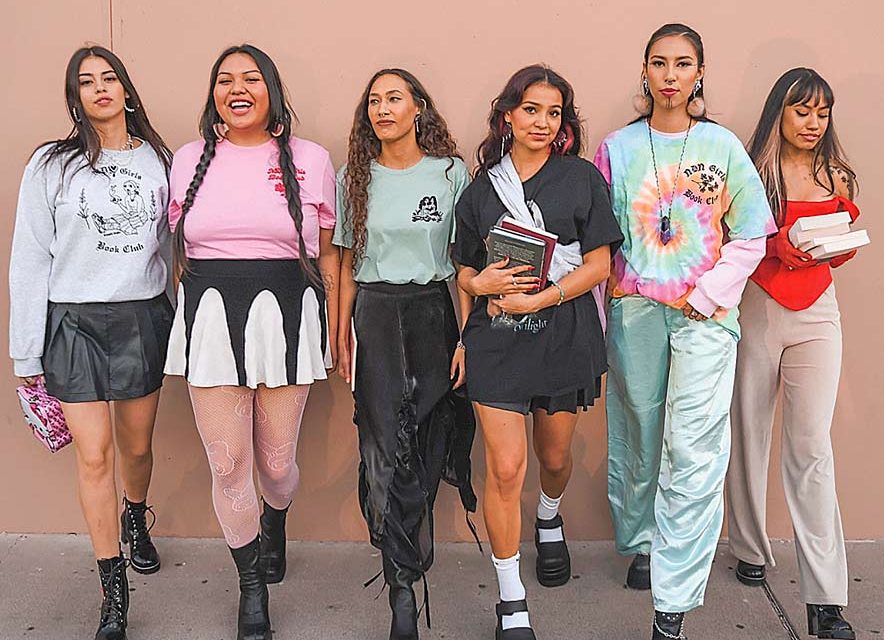 By Chael Moore
Special to the Times
ALBUQUERQUE
Diné poet Kinsale Drake has loved books and storytelling since childhood.
This early love sparked the idea to create a space for someone like her: a young Diné girl who loves literature. As a recent college graduate with a growing poetry career, Drake has successfully launched the dream book club she's been thinking about for years.
Drake founded NDN Girls Book Club, a hybrid (in-person and online) community that highlights Native literature and encourages people, especially Native youth and girls, to write. Drake also wanted to create a supportive community through art, whether by offering book trades, zines, poetry workshops, or author talks.
She is Nát'oh Dine'é Táchii'nii and born for Bilagáana. Her maternal grandparents are Áshįįhí, and her paternal grandparents are Bilagáana. She is a Yale University graduate and a descendant of the late Harold Drake Sr. family from Navajo Mountain, Utah.
With a website launch earlier this year, an in-person launch party followed in late April. Multiple Indigenous-owned small businesses, writers, artists, and local food vendors were invited for a community celebration, open mic, and author signings.
NDN Girls Book Club went from a dream to a reality with her in-person launch at the Nurture House, a creative hub in Phoenix that is home to multiple black, Indigenous, and people of color, or BIPOC, businesses, including Palabras Bilingual Bookstore, Abalone Mountain Press, Pachanga Press, and Wasted Ink Zine Distro.
Read the full story in the June 1 edition of the Navajo Times.
---