Shirley fights for early election, others urge mediation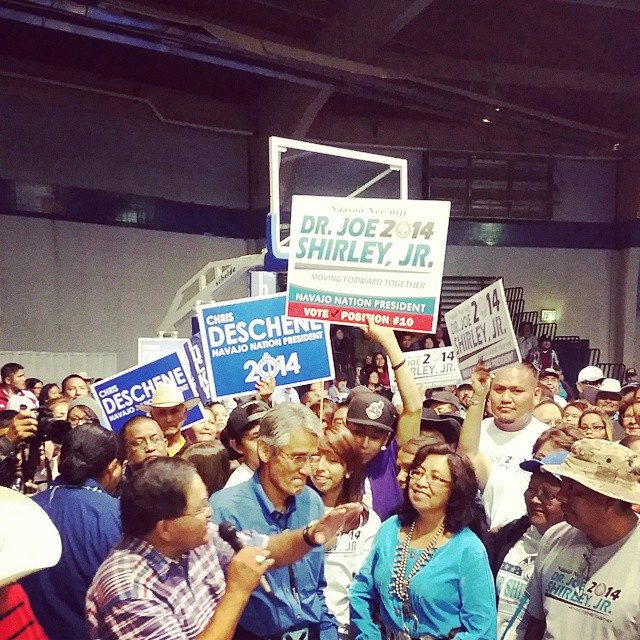 WINDOW ROCK
Former Navajo Nation President Joe Shirley Jr. is wondering whether the decision of the Navajo Nation Council to hold a new primary has anything to do with government reform.
In his brief before the Navajo Supreme Court trying to get that resolution overturned, Shirley argued that holding another primary was unfair to him.
"This case is about depriving the prevailing candidate of the primary election (Shirley) of the fruits of his hard-win victory," Shirley wrote, adding that he also feels that some in the Council is using a new primary to get back at him "for his advocacy of government reform."
Others who filed briefs, however, are urging the court to allow the various parties to sit down and come to a consensus to resolve the dispute.
Shirley also feels, he said in his brief, that the intent of the council resolution is to give Chris Deschene another chance to become president and he urges the court to reject the Council's decision and order that an election be held as soon as possible between him and Russell Begaye.
The deadline for submitting briefs on the matter is over but so far the Navajo Supreme Court has not given any indications when it will rule on the matter or whether they will allow oral arguments.
Shirley was trying to get the supreme court to overrule the council's decision in December to hold a primary in June and a general election in August allowing all of the candidates in the 2014 primary, including Deschene, to run again.
Shirley pointed out that holding another primary will compel him "to expend time, money and effort he would not otherwise have to expend if the council's action is upheld."
But it also could result in him breaking tribal election laws, which limit how much a candidate can spend on the election.
Shirley does not say how much he has spent already but it's in the tens of thousands.
---