No alcohol charge for Hale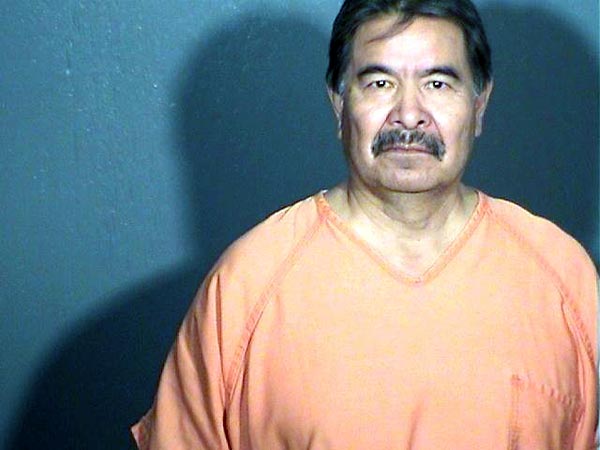 CHINLE
Arizona State Rep. and former Navajo Nation President Albert Hale will not be charged with driving under the influence of alcohol, Navajo County Attorney Brad Carlyon confirmed Wednesday.
Lab results on blood drawn from Hale several hours after he was pulled over for speeding on Arizona Route 277 did not show alcohol, even though the arresting officer reported smelling alcohol in Hale's car and observing a "clear liquid" in Hale's coffee cup that Hale allegedly identified as coffee mixed with gin.
Hale had requested his blood be drawn after refusing to complete an intoxilyzer test and consulting with his attorney, according to the police report. The arresting officer also stated Hale performed poorly on field sobriety tests.
Carlyon said the time between Hale's arrest and the drawing of his blood "might have been a factor" in the sample testing negative.
"He was pulled over in Heber/Overgaard, where he was found with alcohol in his car, which he admitted drinking," Carlyon said. "Then he started to take the breath test, and it was registering, when he stopped and refused to blow."
After that, Hale was transported to Holbrook, about 45 miles away, and booked into jail, "which took some time," Carlyon said. "Then they had to find a phlebotomist. It was several hours after the incident when his blood was finally drawn."
The incident happened Nov. 23, but the county attorney had been waiting for the blood test results before deciding whether to file charges, he said.
"We have to have evidence before we can file a charge," he noted.
An Arizona Department of Public Safety employee, who asked not to be identified, said the lab used to analyze blood samples is often backed up and it's not unusual for DUI cases to be delayed for months, as Hale's was.
Charges of no current registration and no proof of insurance were dropped on Dec. 8, and the officer only issued a warning on the speeding. However, Carlyon said, "We're reviewing the case to see if there are other charges that could be filed."
Reached by telephone between legislative sessions, Hale said he would be issuing a press release with his response to the incident. The Navajo Times had not received it by Wednesday morning.
Hale resigned from the Navajo Nation presidency in 1998 amid allegations of misusing tribal funds. He was appointed to fill an unexpired term in the Arizona State Senate in 2004 and served in that body for seven years. He is on his third house term.
---