Confident Lady Bobcats eye state title prize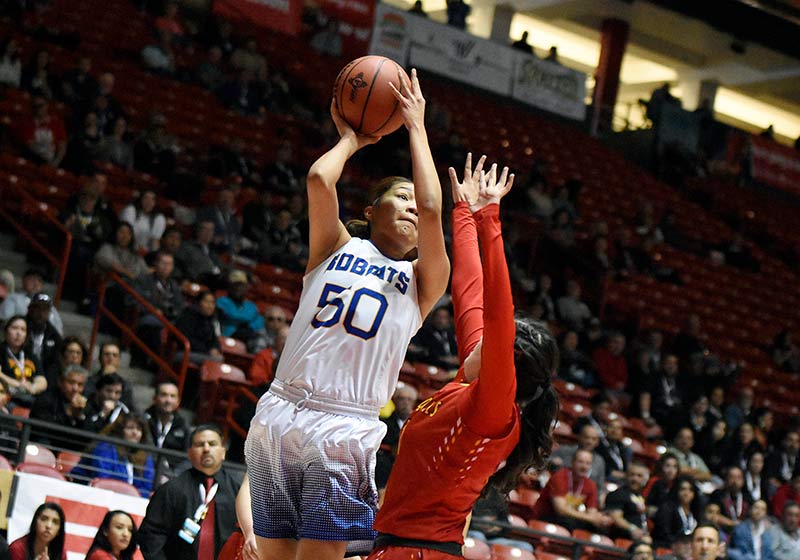 ALBUQUERQUE
For the first time in 34 years, the Bloomfield Lady Bobcats are back in the semis of the state basketball championships.
No. 2-seeded Bloomfield defeated No. 7 Espanola Valley 57-33 in the quarterfinals on Tuesday at Dreamstyle Arena, aka The Pit, to earn their first ticket to the semifinals in over three decades.
Bloomfield head coach Tom Adair said after a close three quarters it came down to the final quarter, just as it has for his team throughout the season.
"I think they (his team) decided they just wanted it to be a close game in the first half, so that's what happened, then came back in the second half," he said.
"We've been doing it all year," he said. "The second half has been our half, especially the fourth quarter. It doesn't seem to matter who we're playing, we crank it up another level."
Espanola Valley started things off with a 7-0 run, but Bloomfield quickly bounced back and led 10-9 after one quarter.
In the second quarter, Bloomfield was down 18-14 but made a 6-0 run to close out the first half ahead 20-18.
Adair said his team did miss some opportunities in the first half, but they didn't let it get them down.
---