Petranovich earns highest coaching honors with NFHS induction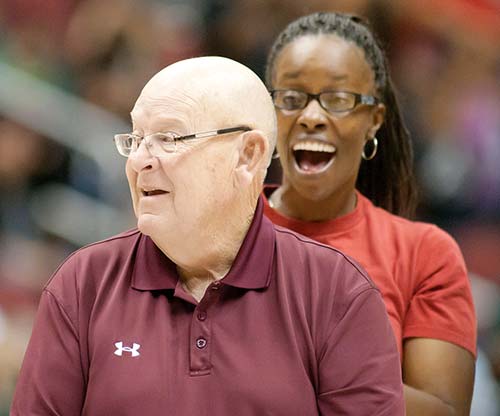 FORT DEFIANCE
During his 33-year illustrious career, girl's basketball coaching legend Don Petranovich has earned many honors.
Petranovich, who retired as head coach at Winslow High School in 2010, is among 12 individuals selected for 2015 class of National Federation of State High School Association National High School Hall of Fame.
The induction ceremony is scheduled for July 2 at New Orleans, La. Marriott. The induction ceremony will close the 96th annual NFHS summer meeting.
Petranovich said the prestigious honor is the "jewel" of all the honors he has earned.
"I am humbled by the honor," said Petranovich, who retired as the school's athletic director in 2013 after 28 years. "I am very touched by the honor. I was very surprised when I was told that I am being inducted into the National High School Hall of Fame. Receiving the honor is the jewel of all the awards I have received throughout my career."
Petranovich becomes the fourth Arizona coach/player to be enshrined into the Hall of Fame. Curley Culp (former Yuma High School/Arizona State University football/wrestler) and Sean Elliott (former Tucson Cholla High School/University basketball player) are two former athletes. Former Safford High School volleyball coach legend Norma Bellamy is a former coach inducted into the Hall of Fame.
---