Prep sports seasons kicking off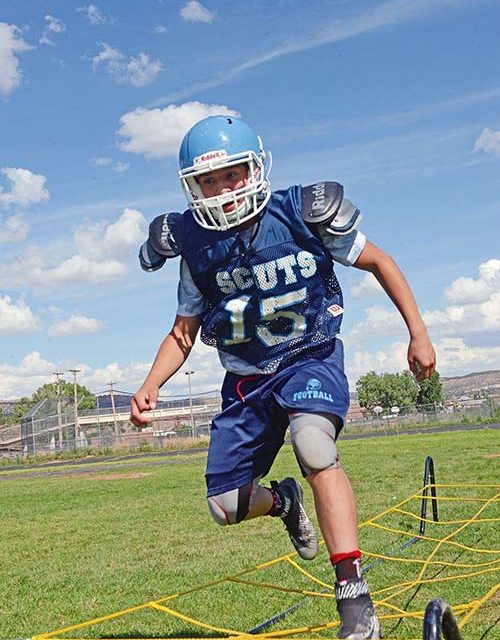 WINDOW ROCK
The first official game for the 2017 gridiron season will start in a couple of weeks but for the past several days all of the area schools have been prepping for their season openers.
The state of Arizona started practice last week while the New Mexico schools got their first taste on Monday.
Next week the first practice for cross-country, volleyball and soccer for both states begins.
In the next few issues the Navajo Times will be featuring preview stories for the upcoming season. Of course, we'll have an update on the latest coaching changes, not only in the football realm, but also for all of the other fall sports.
There has been an influx of new coaches and the first few weeks is more or less about discovery with those coaches trying to teach their philosophy. In a couple of weeks, it's all about implementing those new ideas.
With bragging rights up for grabs we'll also delve into some of the conference and district races.
Last year the Crownpoint, Shiprock and Aztec football teams ran the tables in their respective districts while Alchesay and Monument Valley reigned over their conference rivals.
Some of those teams will have to replace talent they lost to graduation but for some programs for sure they'll have someone to fill in those shoes, mind you.
There is a lot to cover as we embark on another season of high school sports so stay tuned.
---