Shiprock's Lapahie is going places … but not like she envisioned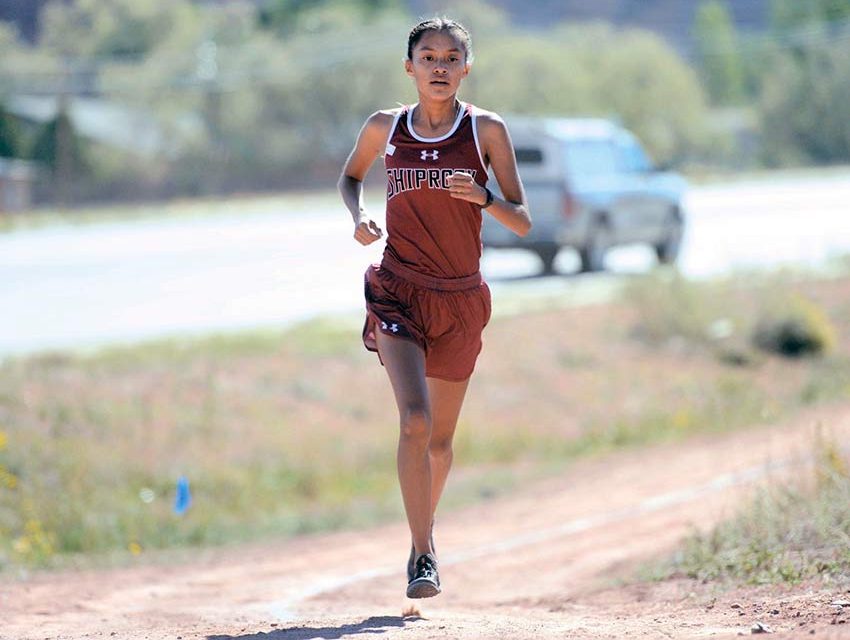 SHIPROCK
When Khadija Lapahie signed up for cross-country in elementary school, she thought she was going to visit distant lands.
Her parents, Tami Morris and Lorenzo Lapahie, asked her if she wanted to try out for sports, and cross-country sounded fun.
"I thought it was where you get to travel around the world," Khadija Lapahie said. "It turns out it's not traveling, it's running."
It turned out that cross country was a form of traveling the world, but one that required a lot of training and hard work. Since her days as a fourth grade student, the Shiprock High School senior has put in the work and become one of the leading female cross country runners in the area.
Just last weekend at the annual Heartbreak Classic hosted by Navajo Pine High School, Lapahie placed first in a time of 23:11, her first first-place finish this season.
The victory put her one step closer to her overall goal of becoming a state champion.
"I'm pretty confident in the way I've been performing these past weeks, working as hard as I have before," she said. "I just keep that mindset of 'I want at least a title' to motivate me to go harder and stronger."
Making a name for herself is something for which Lapahie has striven for some time.
Once she got a taste of running and willing, it was hard not to strive to be the best.
She said she didn't start out a natural star, but instead morphed into one after her first season.
"I wasn't the best. I was kind of the slowest person," she said. "I went back and it turns out I made my way to the top."
Lapahie ran for running and for keeps, but knew little about running until her grandmother and father, Lorenzo Lapahie, coached her.
Lorenzo Lapahie was a state champion runner himself. A product of Newcomb High School he won numerous state titles in distance running and track and field.
Khadija Lapahie said he quickly became her motivator.
"He's the person who doesn't want to force me to do something, so when I told him I liked running he was pretty happy with … how I ended up becoming a strong runner," she said. "He knows my full potential and if he sees I'm not doing something right, he's basically like my second coach."
---